The boots of
Andrés Iniesta
The symbiosis between a player with such an enthralling creativity as
Andrés Iniesta
's and his boots must be complete. And that is precisely what achieves
Nike Magista Opus,
the model chosen by the
Vissel Kobe
player. This is a model designed to perfectly adapt to the playstyle of one of the most creative footballers of the last decade worldwide. Magista is a mix between the words mago (wizard in Italian) and regista (director in Italian).
Iniesta
totally embodies those two concepts with his gamestyle.
All the characteristics of Iniesta's football talk about a special player who carries out impossible moves: a wonder controlling and leading the ball with a natural ability to move over the playfield. Andrés Iniesta has a distinctive inventiveness to dodge rivals in the touchline or to put the football in his colleague's feet. This is how he has became one of the icons of the FC Barcelona's and the Spanish Federation's winning streaks.
Iniesta is a singular and inspiring player, both for his colleagues and for Nike, that for years has worked in the creation of a boot that would allow him to squeeze his uniqueness to the limit. They achieved it with the Kangalite material, a synthetic microfiber developed in Nike's laboratories which has managed to do something really complicated until today: join the properties of kangaroo leather and synthetic materials, getting rid of their defects. This means that the Kangalite of Iniesta's boots adapt to the foot and provides a perfect touch, just like the best natural leather. However, it doesn't add weight and it practically doesn't absorb any water. This model also includes the ACC (All Conditions Control) technology to guarantee control in any weather conditions.
Andrés Iniesta himself confessed in the unforgettable presentation of Magista Opus in Barcelona, that they adapt to the foot like a second skin and they're a key element in his playstyle.
Here we present all the Magista Opus boot collection that Iniesta has worn so you can choose the color you like the most.
The boots formerly worn by Andrés Iniesta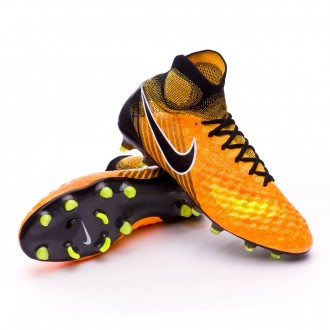 Magista Obra II ACC FG Laser Orange-Black white-Volt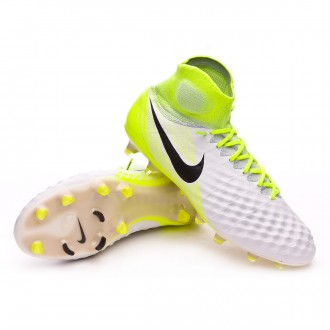 Magista Obra II ACC FG White-Volt-Pure platinum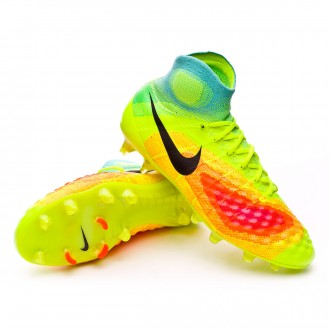 Magista Obra II ACC FG Volt-Black-Total orange-Pink blast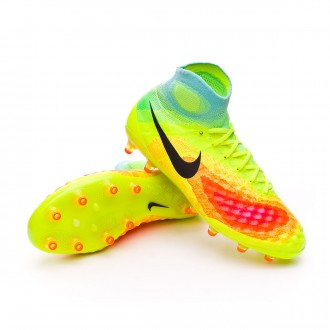 Magista Obra II ACC AG-Pro Volt-Black-Total Orange-Pink Blast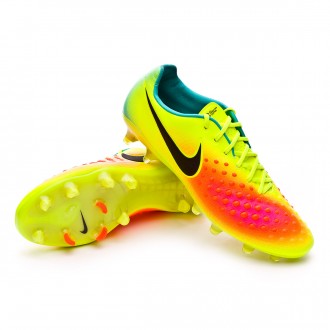 Magista Opus II ACC FG Volt-Black-Total orange-Pink blast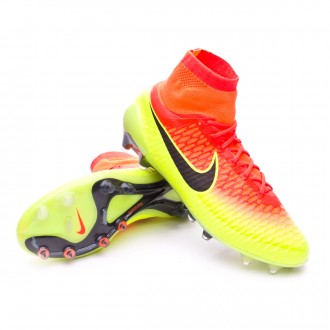 Magista Obra ACC FG Total Crimson-Black-Volt-Bright citrus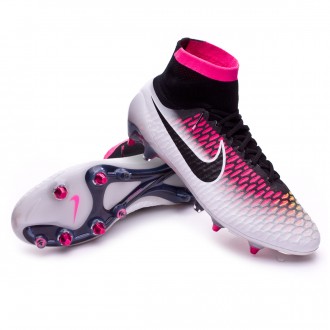 Magista Obra ACC SG-Pro White-Pink Blast-Volt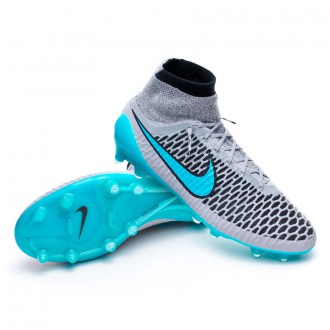 Magista Obra ACC FG Wolf grey-Turquoise-Black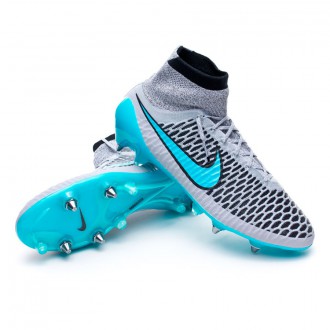 Magista Obra ACC SG-Pro Wolf Grey-Turquoise-Black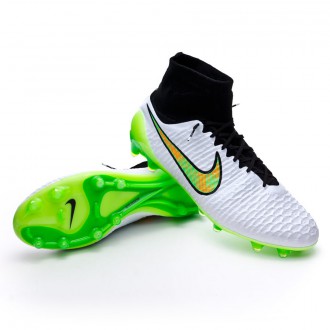 Magista Obra FG ACC White-Poison green-Black-Total orange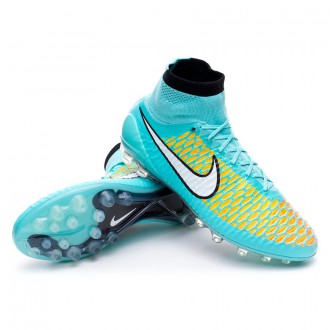 Magista Obra AG ACC Hyper turquoise-White-Laser orange
Magista Obra SG-Pro ACC Volt-Hyper Punch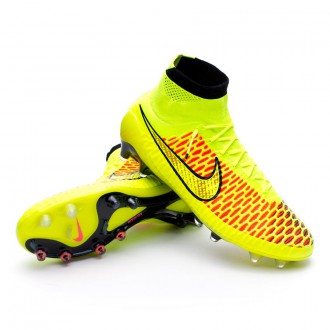 Magista Obra FG ACC Volt-Hyper punch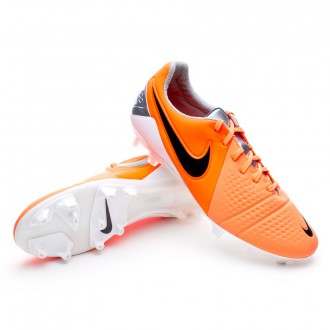 CTR360 Maestri III FG ACC Orange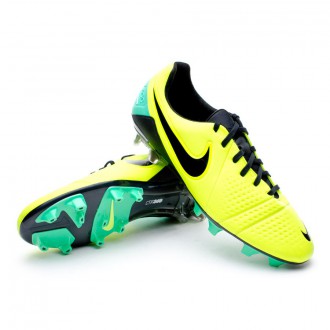 CTR360 Maestri III FG ACC Volt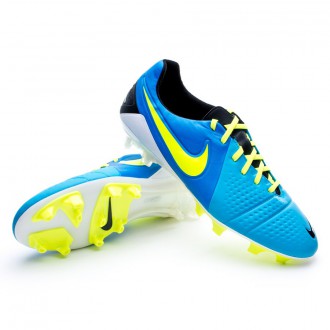 CTR360 Maestri III FG Blue-Volt
Andrés Iniesta in social networks