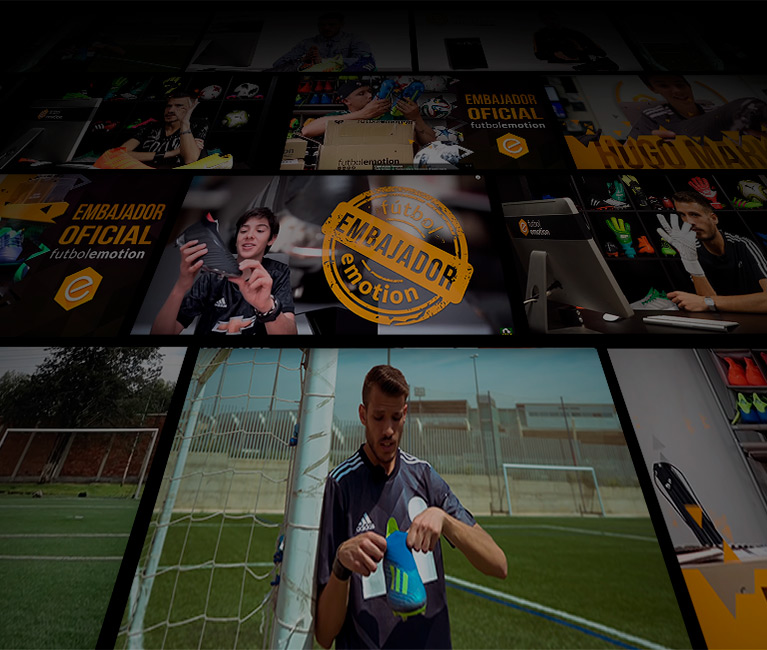 Do you have a website or blog
and want to earn money with Futbol Emotion?
We count with an affiliate system with which you'll earn a percentage of the purchases made by visitors coming from your website. You'll be able to generate income from the very first day without any effort or investment on your part. In our platform you'll find everything necessary to make ads and start making benefits.
Who can affiliate?
We work with private individuals, freelance workers and companies. The main classifications of our affiliate net are: content websites or blogs editors, deal sites, price comparators, influencers, cashback or email marketing.
Bloggers
Sports websites
Football club websites
Football federation websites
Health and fitness websites
Contest and raffle websites
Football-related videogames websites
Store directory
News websites
* All websites whose content may be considered illegal, discriminatory, pornopraphic, violent or offensive will be prohibited
¿CUÁNTO GANARÉ?
You'll get a percentage for each visit of a costumer coming from your website which completes an order. Depending on the total accumulated amount of each month, you'll get a commission percentage between 5% and 10% for each completed sale
Shall we start?
Contact us through this form and if we consider the collaboration convenient for both parts, we'll get in touch with you.
* Filling this form doesn't make you a Futbol Emotion affiliate. We'll check your request and if you comply with our requirements, we'll get in touch with you.