Nike Lock in Let loose Tiempo VII
Up to a point where we thought that traditional boots couldn't evolve more, Nike demonstrates widely that the evolution is possible. Introducing cutting edge technology with the flyknit material blended with a natural premium leather, so the adjusmtent, comfortability and touch on the ball can reach their maximum splendor.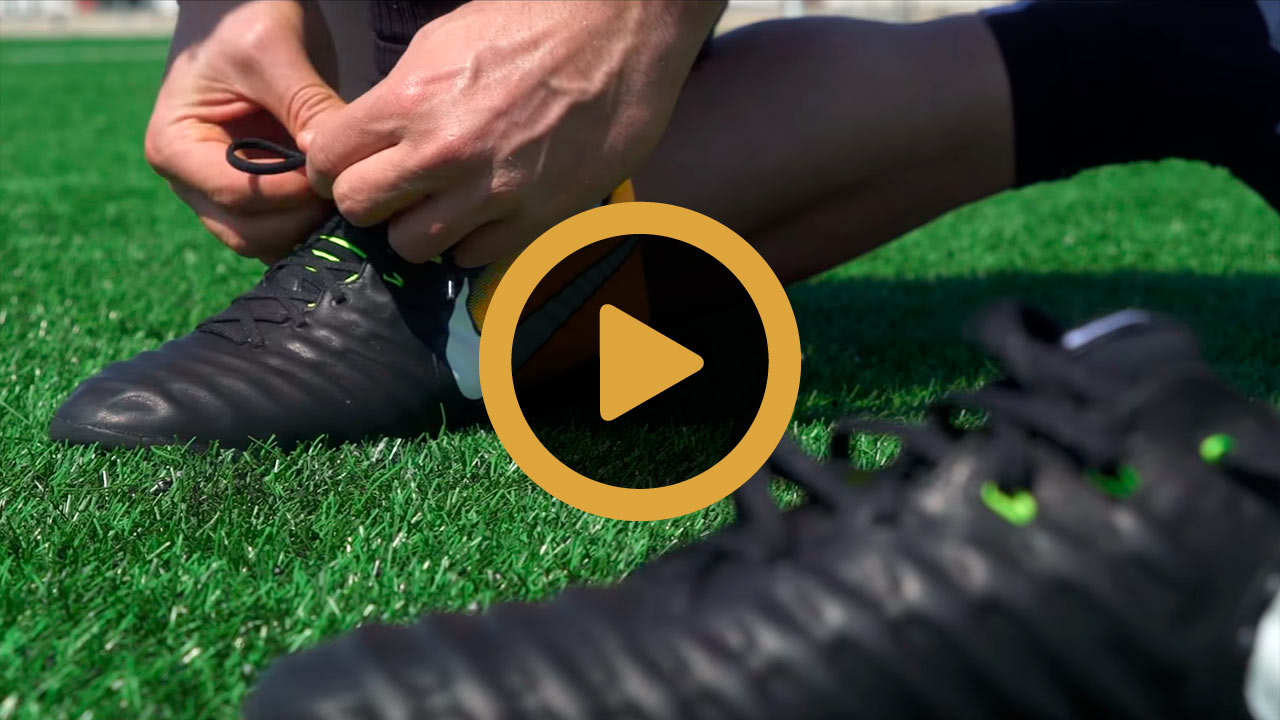 Buy






Upper
Tiempo 6 vs Tiempo 7
Premium k-leather, seamless and free of interferences. The Flyknit material lightens the boot, and provides a greater elasticity to the upper.
Buy

Sole
Tiempo 6 vs Tiempo 7
The introduction of the new Hyperstability plate presents a more agressive stud layout, to fully adapt to the higher pace of modern football.
Buy

Chassis
Tiempo 6 vs Tiempo 7
Nike has updated the interior structure that prevents the boot from overstretching and incorporates the dynamic briocables to achieve a greater adjustment and support.
Buy

Tongue
Tiempo 6 vs Tiempo 7
The new Flyknit tongue has a double purpose: free the instep of the foot from the pressure of the laces, and make it easier to put it on, thanks to it elastic properties.
Buy

Real Madrid
The favourite

Complete your look
Top off your