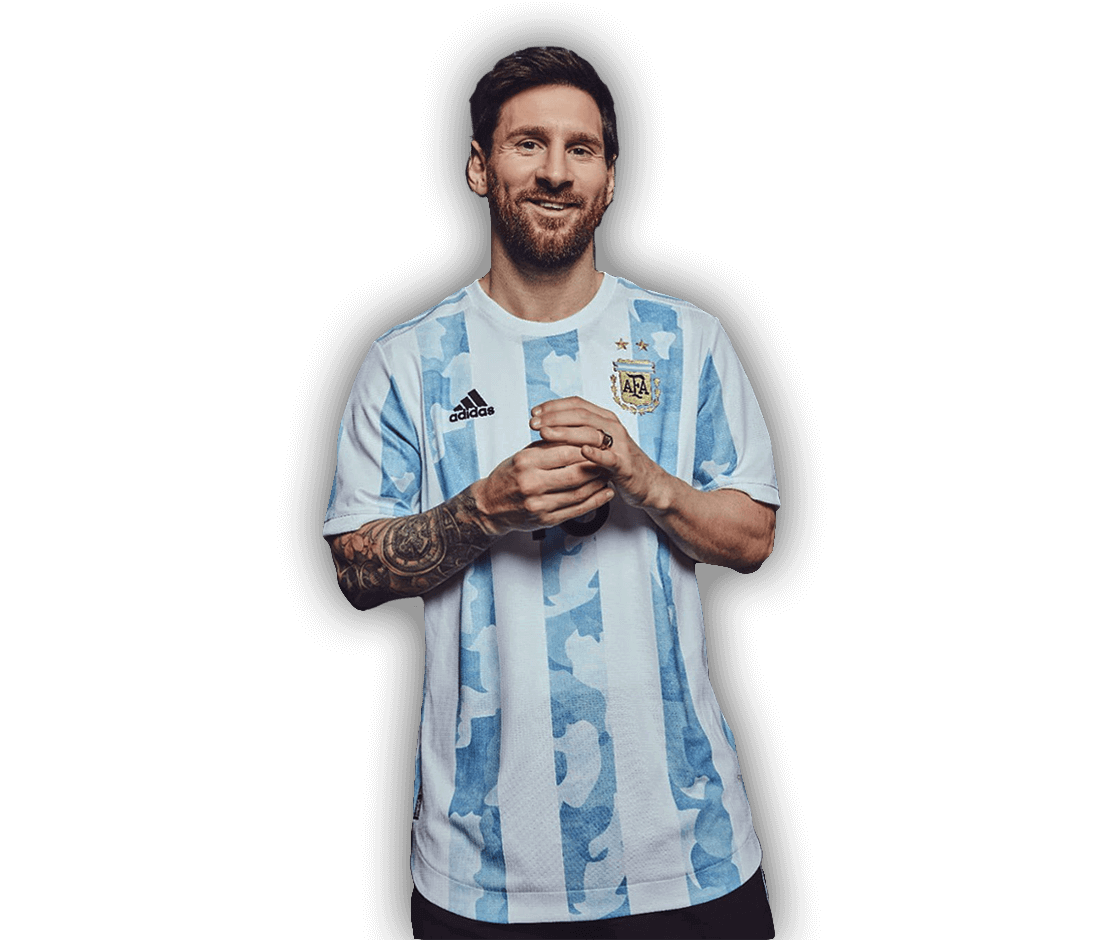 The boots of
Leo Messi
París Saint-Germain FC
The
Messi
brand is made of impossible goals and outstanding gameplays. It's the brand of a different, audacious player. In this line, these boots had to respond to such a distinguished owner. This is what adidas created back with
Messi 16
.

These boots made their debut in the Champions League finale that FC Barcelona won against Juventus in Berlin. Ever since, the adidas Messi have never disappointed. This line has been developed following the feedback of the Argetinean player, to suit the world-class player gamestyle and take his game to a new level.

His previously worn models, the adizero F50, and adidas Messi10 now give way to a new revolutionary concept that features ground-breaking technology, with the direct participation of the PSG flagship player.
The use of the synthetic microfiber MessiTouch results in a very lightweight boot without any water uptake, getting a similar sensation with the ball than the one achieved with natural leather. The cage and heel counter provide a total lockdown and maximum stability to aid Leo when changing pace and/or direction. The MessiTraxion technology from the plate is an update from the previous SpeedTraxion system, with a stud layout that enhances speed, the front ones presenting a lower height at the Argentinean player's request, and his logo in the central stud. The boots of one of the best football players of all time.
This season's boots of Leo Messi