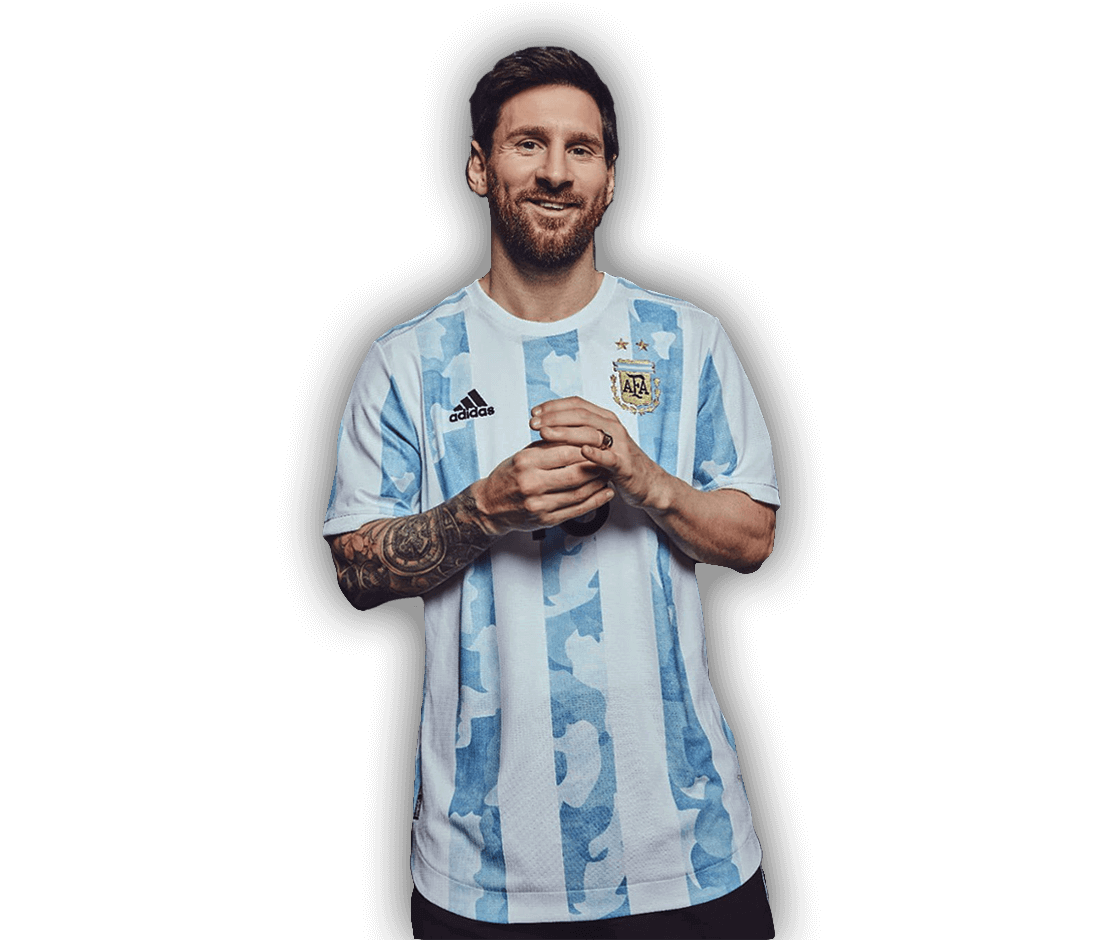 The boots of
Leo Messi
One of the kings of football, after having his own silo, returned to speed, to the silo that was always his and to the silo that saw him grow all the way to the top. Leo Messi's football boots are the new Adidas X speedportal.1, a modified version of the new speed boot from the German brand.
A boot designed to simply get all the speed out of himself, all the agility and give the star of the Argentine team a special and different touch with his football boots.

An entire boot made of primeknit, with a certain texture to have that extra touch when we go racing. In addition, the boot encapsulates our foot in a fantastic way and also has a slight internal reinforcement, which will allow us to be even more comfortable than in past generations.

Regarding the sole, we have one of the most technically advanced soles of all football boots on the market. The speedframe plate mounts triad studs, which together with the inclusion of the carbon fiber plate, gives us excellent traction without that sensation of getting stuck as it does not have a very large stud length. The total football of the PSG star, Leo Messi, has his best ally in his boots.

The boots used by Leo Messi