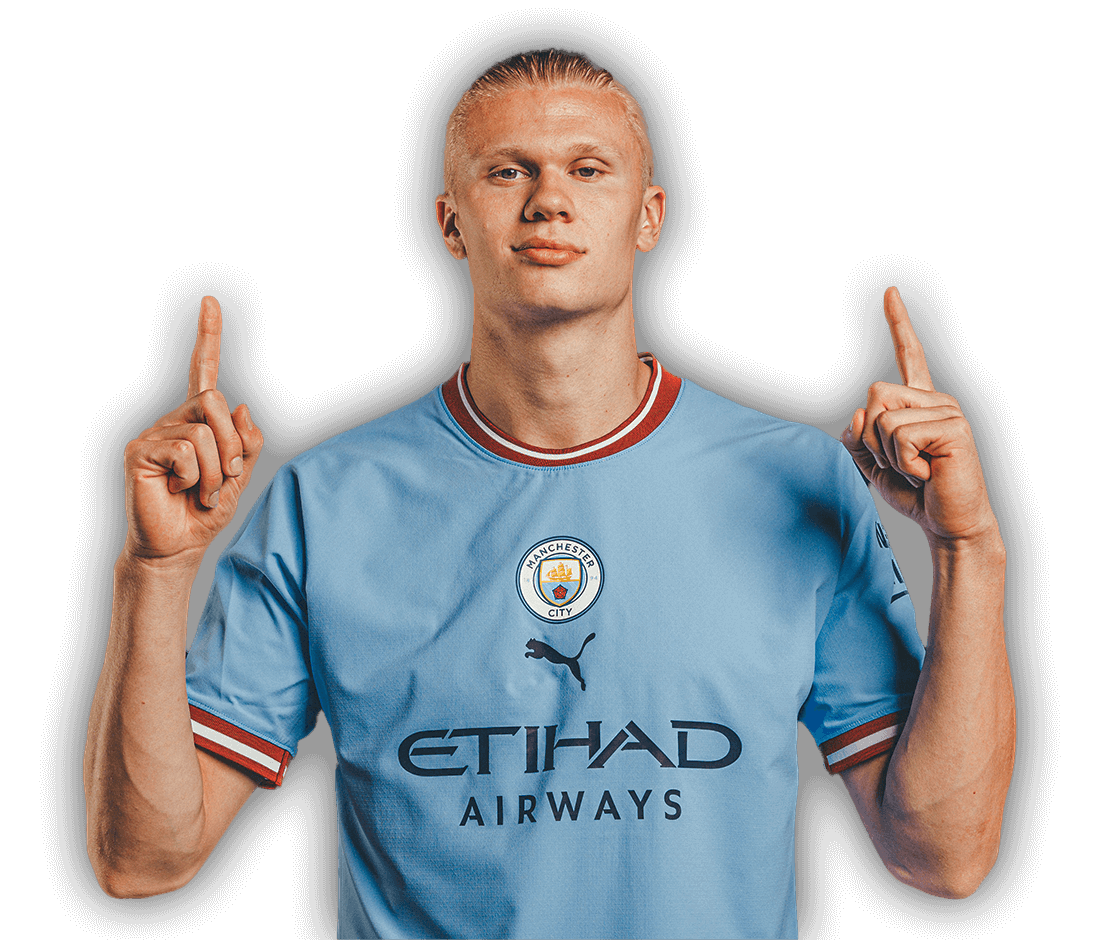 The boots of
Erling Haaland
Manchester City FC
Haaland's career has imploded in recent years, breaking records and putting on some real shows on the pitch. Goals records, impressive shots and many displays for a very, very young player. And what kind of boots does Haaland wear? As a whole life insurance for fast strikers like the Norwegian, the Nike Mercurial Vapor 13, a seamless choice.
The Norwegian is one of the biggest irruptions in the world of football from the recent years, one of those players who will mark the next era of world football, and like many others in the past, they will do so with a pair of Nike boots on their feet. Wearing the Borussia Dortmund jersey, he is filling the box with goals and both for the strength and the speed he shows on the field, Borusser fans go crazy with Haaland.
Haaland football boots are of an assembly with a single whole piece of Flyknit, a material very well known in the American brand, that allows an exceptional fit without giving up a perfect touch and grip with the ball. This Flyknit is complemented by a layer of NikeSkin, a technology that allows to further improve the grip with the ball, in addition to covering all the knit material of which the boot is composed.The NikeSkin is complemented by Nike's ACC technology, which waterproofs the boot and allows us to play with maximum guarantees despite inclement weather.
But the reason why these speed football boots are recognized is due to their sole, and we are in front of some of the best soles of today. A modular sole, which is made up of two plates leaving the center of the foot free to give us that 360º adjustment so demanded in modern boots. In addition, the triad stud distribution allows a very aggressive traction that provides maximum support in sprints, although it allows running in different directions. A perfect sole for running and a perfect boot for Haaland's style of play.
These are Haaland's boots, a true technological boast that gives the best of Nike to one of the strikers who will shape the future of the beautiful game. We leave you with a summary of the boots that the Borusser forward has worn in recent years.
This season's boots of Erling Haaland