#1 retailer of football technical equipment in Spain and European top 3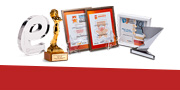 100% Genuine products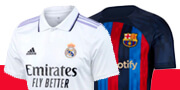 Secure international payment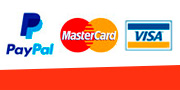 Returns available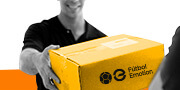 Become a member and enjoy permanent offers instantly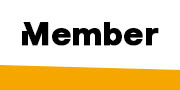 100% Secure worldwide shipping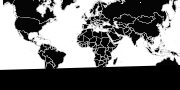 Which boots or gloves should I get?
Depending on your playstyle, playfield and preferences, this recommender will help you choose the best boots to shine with your skills.
Boots recommender
There are thousands of goalkeeper gloves on the market, but which are better for you? With this recommender we'll help you choose the ones that are better for you according to our questions.
Gloves recommender
Ratings by our clients
LAST OPINIONS:
Gavin P.
Really good quality Futsal gloves, Good quality latex and fits well to hand for as close to a natural feel whilst giving you the confidence to make strong saves. Nice appearance too which a lot of Futsal gloves ignore / lack. However, whilst it is true to size, they are very difficult to remove (2 mins) and has potential to damage some of the latex is not done cautiously.