adidas Spectral Mode Pack
The season is starting and adidas wants to stand out, breaking the rules, bringing something we had never seen before. The adidas Spectral Mode Pack includes new pale colors for all its lines with the boots that will be used by the best players of the brand. We can spot an obvious inspiration in the spectral hues, those colors that can be seen in the visible light, generally, monochromatic pastel tones, a visual force with which the Germans are going all out this 2018.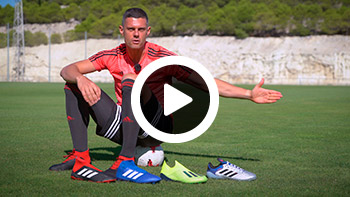 Complete your look
Equip yourself like a professional with the kits, gloves and accessories that can be found in this new pack. Don't miss anything in this new season!