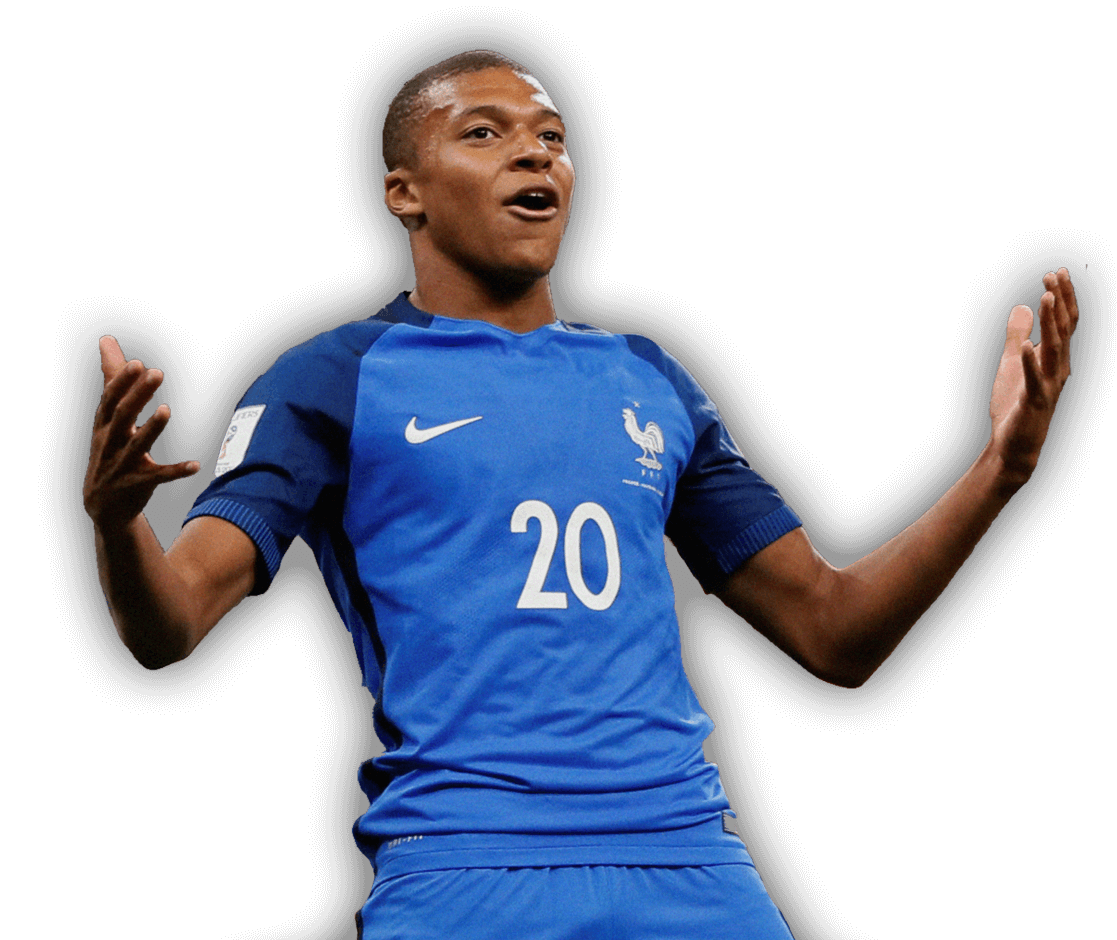 The boots of
Kylian Mbappé
París Saint-Germain FC
Kylian Mbappé also known as "Michelangelo", is well known by his speed and explosive strength, this characteristic is reflected in the football boots that the Paris Sant Germain star will wear from the evolution that Nike has introduced in its line of football boots.
Mbappé is already one of the standard bearers of the Mercurial model, whose design adapts perfectly to the style of a fast footballer with a scoring instinct, for this reason the club from the city of light paid a whopping 180 million euros. Players like Kylian Mbappé, need their feet to be fully adjusted in a way that there is no free space inside the boot, so that power and acceleration is evident. Nike has made this new mercurial from a 360 Flyknit assembly that get a perfect fit right from the start. Its technological conception facilitates traction in the most aggressive movements of the game, thanks to its independent distribution of studs, having the metatarsal part with a cheetah claw assembly, for starting actions and the heel part for braking in the changes of rhythm.
Having a similarity to a speed boot is what Mbappé is looking for, for this reason, the chassis of the Nike Mercurial, even being an example of minimalism, carries one of the usual technologies already in the American brand: the All Conditions Control (ACC), inlaid when weaving the boot in this new generation. The Flyknit collar on the ankle guarantees the best fit, something necessary for a footballer like the young PSG player who plays a game that relies on both his technical quality and his physical power.
Here we present the entire Nike Mercurial collection that Kylian Mbappé will wear.
The boots used by Kylian Mbappé