Nike CR7 Chapter 7: Final Chapter
These are the Nike Mercurials specially designed for the Portuguese crack. After six chapters, each one of them recalling an important part of Cristiano Ronaldo's personal and sports history, the last chapter of this boot saga has arrived to Futbol Emotion under the name "Final Chapter".
Buy




Upper
Upper made with Flyknit to reduce the weight of the boot and achieve a barefoot sensation with which the player will feel as if wearing just a sock in every contact with the ball. All of this is covered by the ACC technology that completely protects and damp-proofs the shoe.
Buy

Chassis
The 360 Fit of the new Mercurials prevents any empty spaces inside the boot so the chassis joins the foot as if a second skin in order to transfer all the speed our body generates directly to the boot
Buy

Sole
Nike has managed to create a forked sole able to adapt to the anatomic plate of the past generation. Over it, there is a distribution of arrow-shaped studs that increase traction during the most aggressive movements performed in the playfield.
Buy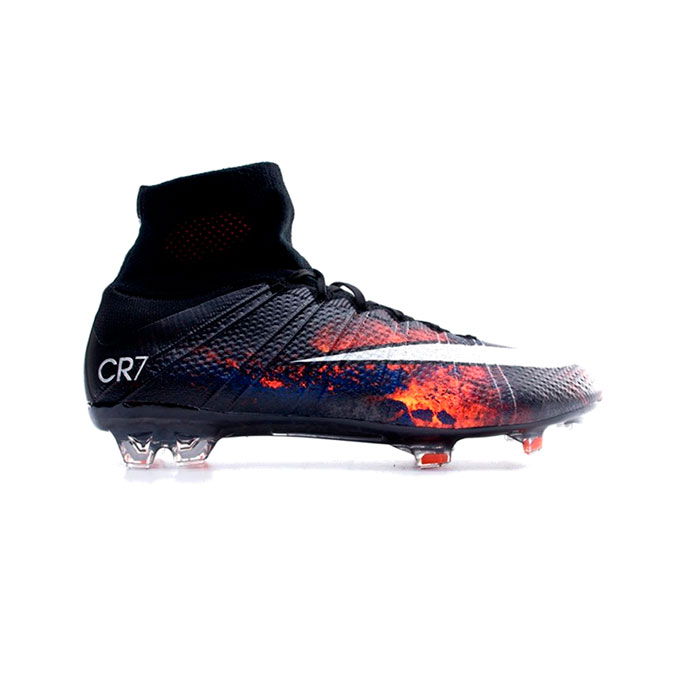 Chapter 1
Savage Beauty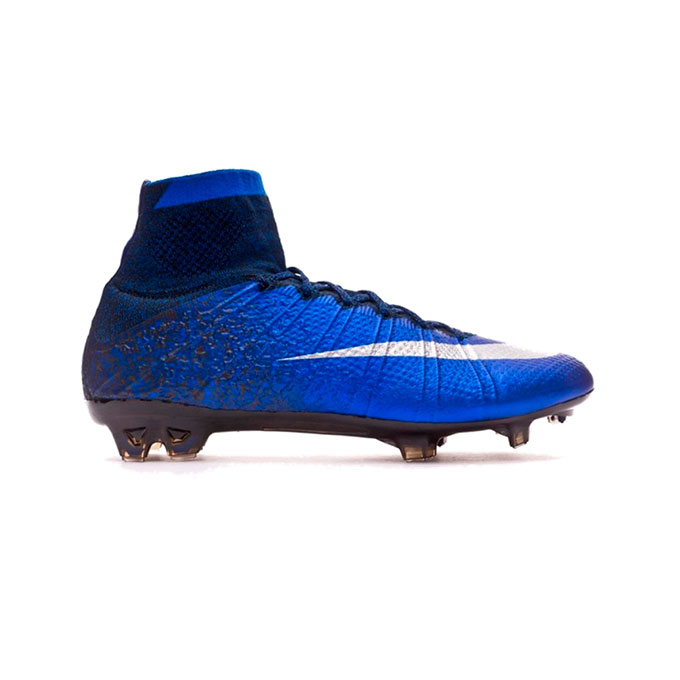 Chapter 2
Natural Diamond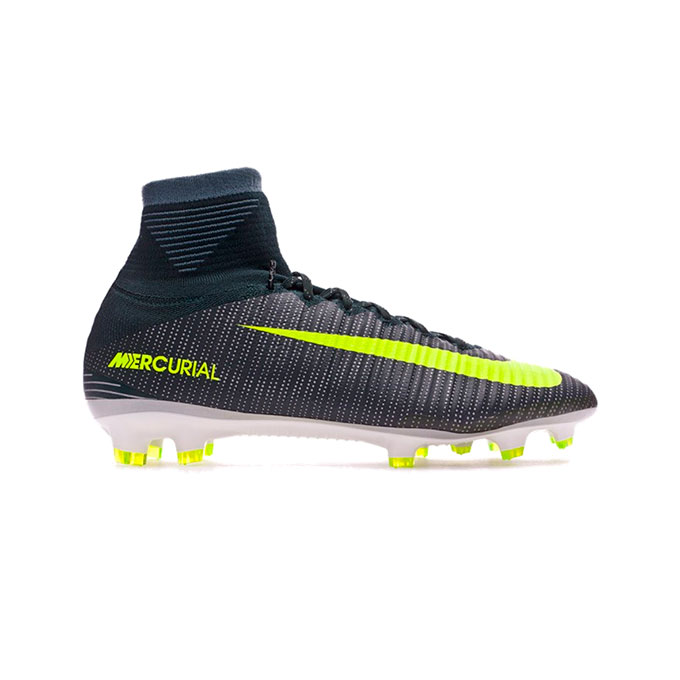 Chapter 3
Discovery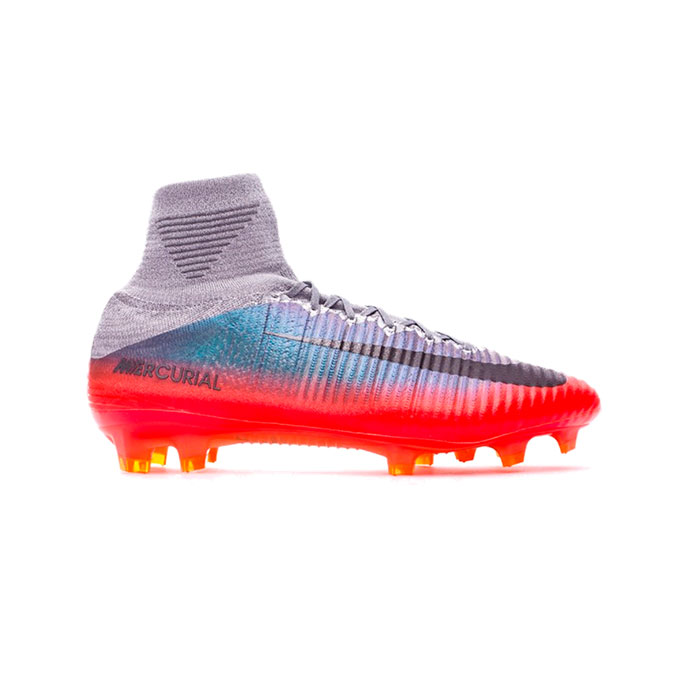 Chapter 4
Forged for greatness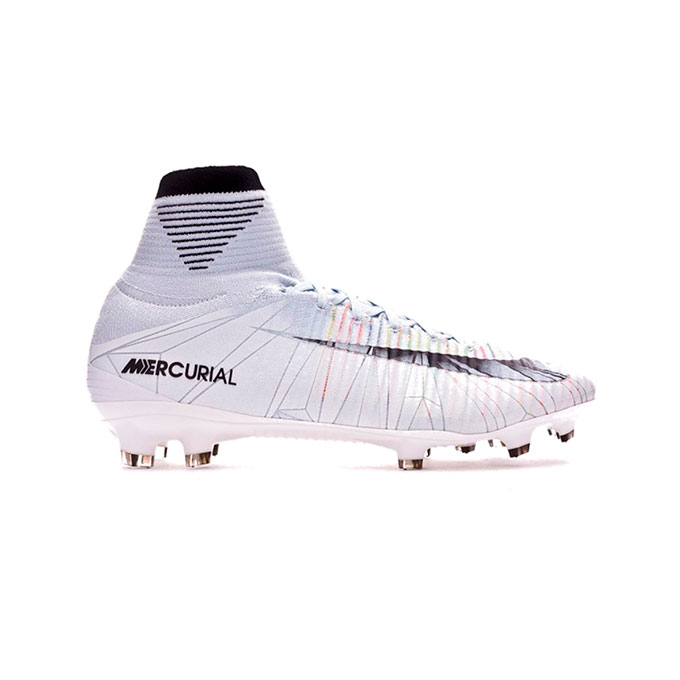 Chapter 5
Melhor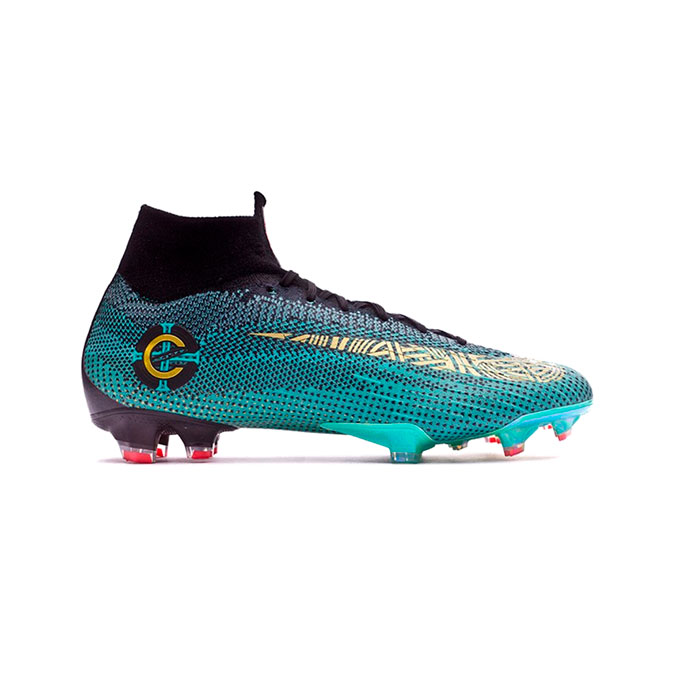 Chapter 6
Born Leader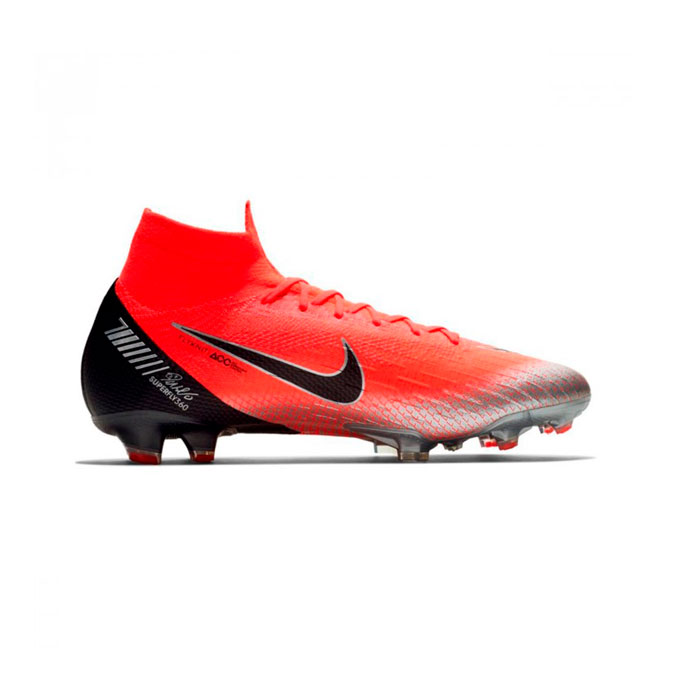 Chapter 7
Built On Dreams

Nike Mercurial Superfly VI Elite CR7 FG Football Boots
Juventus
Cristiano Ronaldo will receive the last chapter of his Nike Mercurial Superfly boots, which are clearly inspired in the Nike Mercurial Vapor SL from 2008, with an upper and sole made of carbon fiber.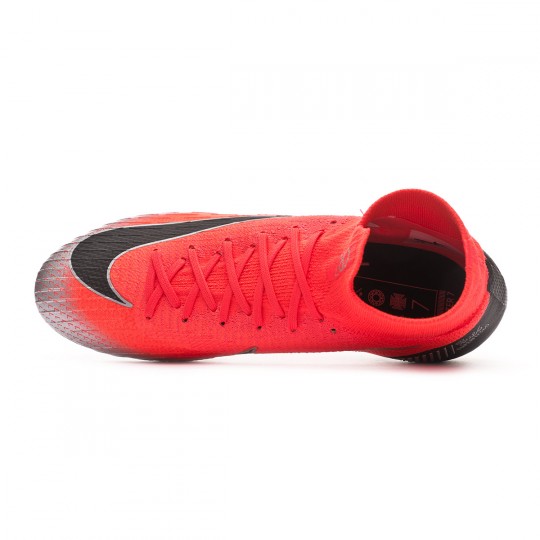 Nike Mercurial Superfly VI Elite CR7 FG Football Boots
Description

Complete your look
Top off your look with the accessories and gloves that are combined with this Pack and wear all your material matched with your football boots.