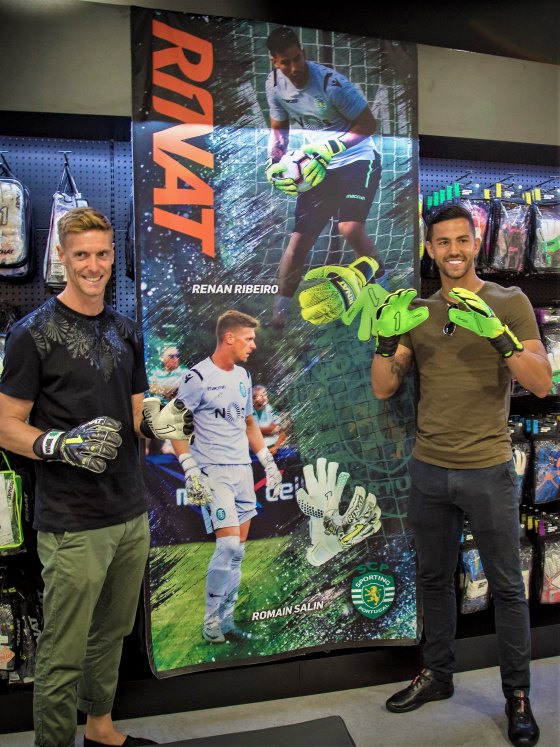 COMING SOON FUTBOL EMOTION opens its first store in Portugal, specifically in the Dolce Vita Tejo Shopping Mall of Lisbon.
After many years of selling products going to Portugal through our website, at last we've decided to open a physical store for our Portuguese clients that requested to open a store in their country. For the moment, we'll just be in Lisbon although we hope to be in more Portuguese cities soon enough.
At Futbol Emotion you'll enjoy a store with the latest technological novelties to facilitate the user's purchase experience. This way, footballers and fans going to our facilities will have interactive screens to see, request and compare all products available at Futbol Emotion with the possibility of, if the requested product isn't in the store at that moment, reserving and getting it shipped within 48 hours.
However, not all the novelties are in the furniture and the technology Futbol Emotion applies in its stores, the new Lisbon store will count with the latest releases in boots, gloves, futsal boots, official kits, accesories and many more products by the best brands of the market, thanks to the product exclusivity that Futbol Emotion enjoys, considered by the brands as the most important football specialised store in Spain and one of top 4 best stores in Europe.
We also have a gear personalization area so you can customise your boots, gloves or kit with the name you prefer, creating a unique model for the player.
Lisbon will be able to enjoy from now on of a hallmark store of football and futsal gear with all the novelties and best deals.
We'll be waiting for you very soon at Futbol Emotion Lisbon at the Dolce Vita Shopping Mall.