SP Fútbol Serendipity Pro White Glove
White
reference number. SP_18.005
(29)
before: £51'64 |
price
:

£

42

.

51
Prices will show up in British Pounds throughout the entire process. The final payment, however, will be made in EUROS:
51
.
99
 €
SP gloves pack (50% OFF on the second unit)
Worldwide shipping

Spain's #1 football store

Technical description
Serendipity Pro White glove
It's a lucky day for classic goalkeeper glove fans. SP Futbol includes in its catalogue a timeless line called Serendipity. This is a very close-fitted glove, with a negative cut and a white decoration. "Serendipity" means a valuable and unexpected discovery that happens in an accidental way while looking for something else. SP Futbol has called this line Serendipity because during your flashy glove research you'll find this elegant glove that will seduce you from the very first moment.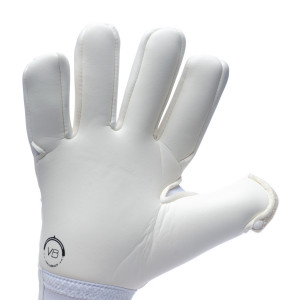 PALM
Gigagrip (GG) latex with the maximum adherence by the brand SP Futbol assembled over a negative cut. Thumb wrap included.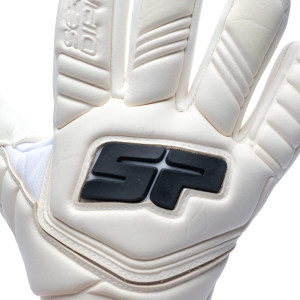 BACKHAND
Breathable textile body with a natural German segmented latex for an easy adjustment.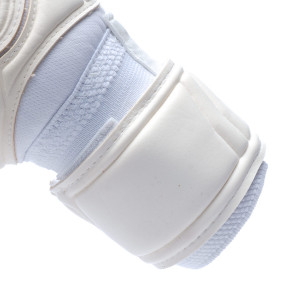 FASTENING
Elastic band with a helping strap to put on the glove. Natural latex closure strap with a Velcro closure.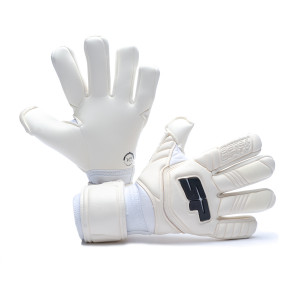 RECOMMENDED FOR
Professional-level competition glove for those goalkeepers looking for classic sensation and a mid/high sturdiness.
What do you think? Leave a comment...
You must log in or register to post contents
saturday, September 17th, 2022

Excelent glove

Has this comment been useful? Yes No

Emilio Manuel Porcar Moreno

wednesday, October 21st, 2020

Guantes perfectos, probablemente los mejores que SP haya sacado nunca. Simplemente rozando la perfección.

Has this comment been useful? Yes No

friday, November 23rd, 2018

Se ajustan increíble, también son excelentes.

Has this comment been useful? Yes No

tuesday, November 29th, 2022

Too high a Price in relation to the durability of the gloves. Two weeks of training and you get a hole in the palm of your hand and then the guarantee response is that it's normal.

Automatically translated from Portuguese

Has this comment been useful? Yes No

tuesday, September 27th, 2022

good

Automatically translated from Portuguese

Has this comment been useful? Yes No

monday, June 6th, 2022

Comfortable and very good grip. Reliable and good quality product I recommend

Automatically translated from Portuguese

Has this comment been useful? Yes No

tuesday, September 14th, 2021

Comfortable … good grip on the ball … very satisfied with the result

Automatically translated from Portuguese

Has this comment been useful? Yes No

monday, August 30th, 2021

good

Automatically translated from Portuguese

Has this comment been useful? Yes No

monday, August 30th, 2021

Very poor quality. For a player with 4 training sessions per week and a match, after 3 weeks they are completely damaged.

Automatically translated from Portuguese

Has this comment been useful? Yes No

monday, August 30th, 2021

Top

Automatically translated from Portuguese

Has this comment been useful? Yes No

monday, August 30th, 2021

big glove

Automatically translated from Portuguese

Has this comment been useful? Yes No

monday, October 19th, 2020

High quality Glove . Too bad they're never on sale

Automatically translated from Portuguese

Has this comment been useful? Yes No

friday, September 25th, 2020

excellent glove but wears out very quickly.

Automatically translated from Portuguese

Has this comment been useful? Yes No

tuesday, July 14th, 2020

A good grip

Automatically translated from Portuguese

Has this comment been useful? Yes No

tuesday, March 10th, 2020

It grips very well , but for synthetic turf it wears out very quickly

Automatically translated from Portuguese

Has this comment been useful? Yes No

Fernando Manuel Paiva Rebola Rebola

monday, February 24th, 2020

Good gloves for training and great resistance.

Automatically translated from Portuguese

Has this comment been useful? Yes No

monday, January 27th, 2020

Very good , almost excellent

Automatically translated from Portuguese

Has this comment been useful? Yes No

wednesday, January 8th, 2020

good

Automatically translated from Portuguese

Has this comment been useful? Yes No

monday, December 9th, 2019

Very good

Automatically translated from Portuguese

Has this comment been useful? Yes No

sunday, August 11th, 2019

Spectacular glove. Great alternative for those who like the Adidas Predator Pro and don't want to spend so much money.

Automatically translated from Portuguese

Has this comment been useful? Yes No

tuesday, July 9th, 2019

5*

Automatically translated from Portuguese

Has this comment been useful? Yes No

friday, May 24th, 2019

Very good quality and very resistant

Automatically translated from Portuguese

Has this comment been useful? Yes No

João Paulo Ferreira Marques

tuesday, January 22nd, 2019

Top, with the exception of Velcro.

Automatically translated from Portuguese

Has this comment been useful? Yes No

João Paulo Ferreira Marques

tuesday, January 22nd, 2019

Exceptional, only one repair left the velcro to stick quickly.

Automatically translated from Portuguese

Has this comment been useful? Yes No

monday, September 24th, 2018

Good grip Glove . Good wrist protection. Glove with very strong seams.

Automatically translated from Portuguese

Has this comment been useful? Yes No

João Paulo Ferreira Marques

monday, September 17th, 2018

The gloves are very comfortable, the hands have a lot of mobility inside them, it's as if we don't have any shoes on, the grip is great and I love the simplicity of the decoration.

Automatically translated from Portuguese

Has this comment been useful? Yes No

monday, September 3rd, 2018

Good quality/price ratio. Viable alternative to Adidas gloves, which has a much higher price.

Automatically translated from Portuguese

Has this comment been useful? Yes No

monday, August 27th, 2018

Gloves with maximum grip are the gloves I use in the game. Very good fits in the very malleable hand with an excellent negative cut. I was very impressed. Congratulations.

Automatically translated from Portuguese

Has this comment been useful? Yes No

thursday, August 16th, 2018

simple and top

Automatically translated from Portuguese

Has this comment been useful? Yes No
---