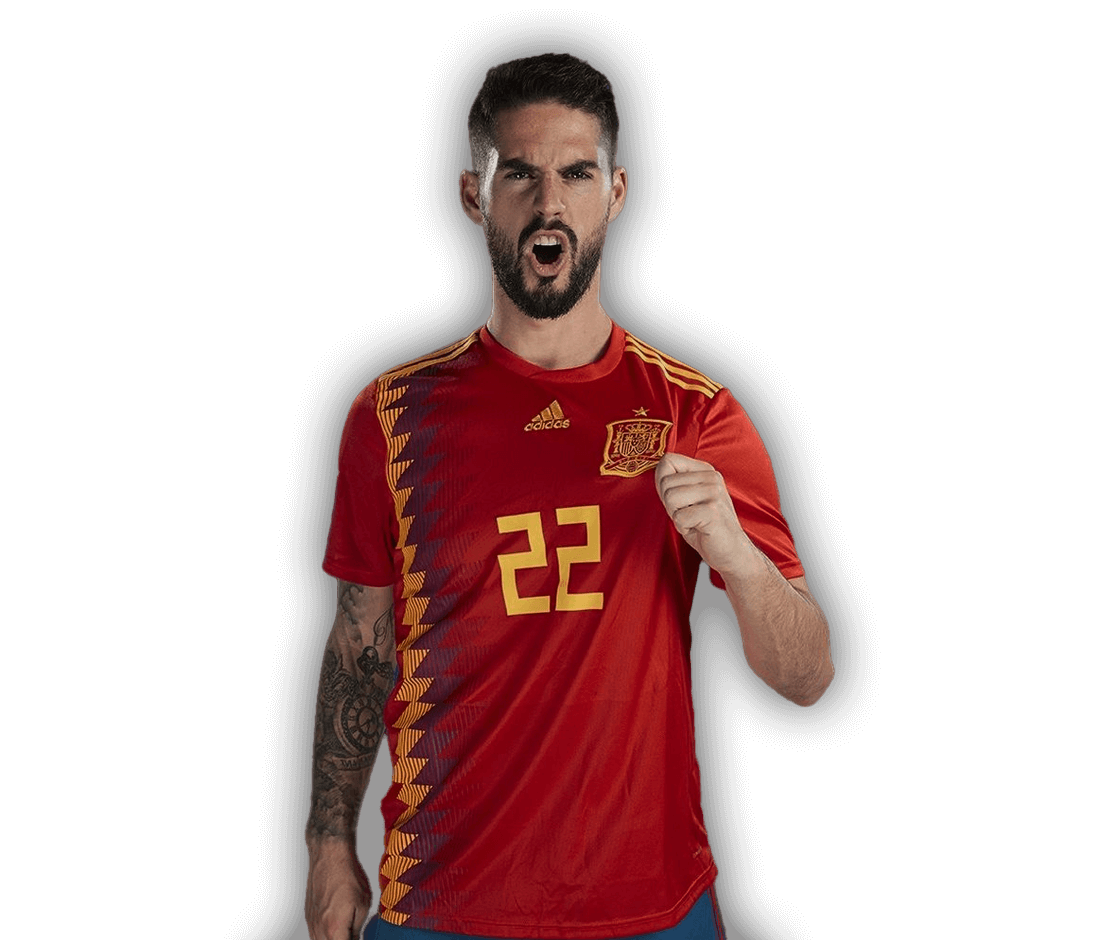 The boots of
Isco Alarcón
Real Betis Balompié
"Magic" is the name by which Real Madrid players nickname Isco, a nickname that Benalmádena's player has earned by demonstrating his ability to avoid rivals on the pitch, make passes while looking down and score implausible goals, and thanks to these skills he is an essential player for Zinedine Zidane.
The boots we've seen Isco wear the most during his professional career have been two Nike silos, the Nike Mercurial and the Nike Hypervenom. Before the release of the attack silo, Isco had been using the Mercurial Vapor for a few years but with the launch of Hypervenom, he became one of the most representative players of this model and it was also the one with which he made his debut with Real Madrid.
In 2019 Isco changed sports brands, from Nike to adidas, choosing the Nemeziz model as his travel companion in this new sports sponsorship. We have been able to see the player wearing the model without laces, knowing that he usually prefers boots that incorporate laces. This is due to the great comfort of the new Nemeziz design that makes it adapt to the shape of your foot like a glove.
This model is designed to favor the abilities of Leo Messi, many of which he shares with Isco Alarcon, so the player's selection of this model has been successful.
Here we leave you the boots with which Isco Alarcón competes