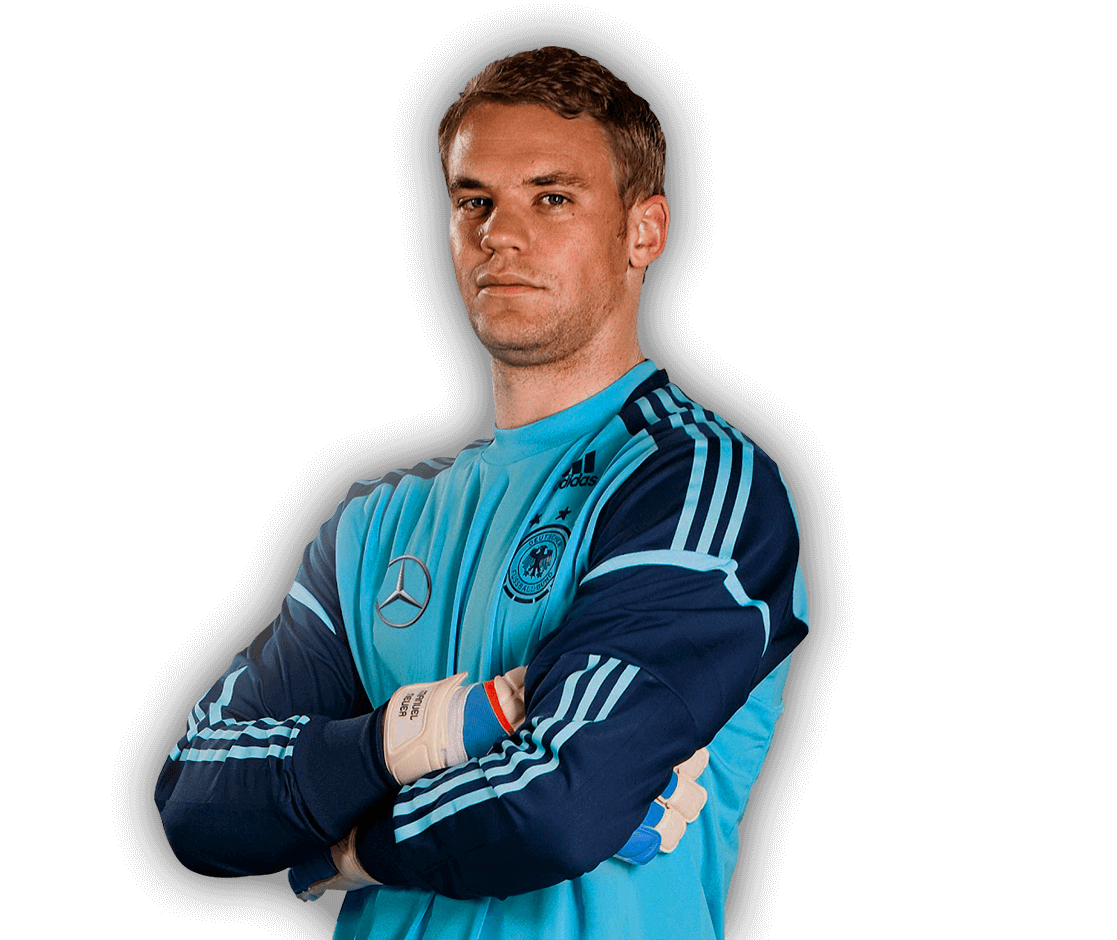 The gloves and boots of
Manuel Neuer
Bayern de Múnich
The Bayern Munich goalkeeper has in his gloves one of the best pieces of technology that we see in these sections. The gloves selected by the German are the Adidas Predator Pro. Gloves made of primeknit with a rear part that has all the reinforcements typical of adidas Predator Edge football boots, giving fantastic reinforcement and being a key point for clearance with his fists.
But if something stands out about this glove, it is the palm, which even extends through the fingers, giving us one of the best grips on the market. The palm is the URG 2.0 mounted in a negative cut that we see on the sides. They have a very comfortable fit and of course the finger reinforcements extend that grip to the maximum exponent.
The goalkeeper of the German team has reinforced gloves, with a good fit and with a differential element, to give us high-quality saves, blocks and stretches.

The football boots of the German goalkeeper par excellence are a symbol of comfort, touch and stability, the adidas Copa Sense.1 are a luxury. A boot designed to give a great touch, something that we surely know the Bayern FC goalkeeper notices, with his extraordinary footwork. The natural leather on the front adapts to our foot and will give us fabulous comfort and touch. In addition, the incorporation of the internal pods end up giving us that extra touch in each pass and shot in a very stable chassis such as the sole of the Adidas Copa Sense.1. The mix of semi-conical studs with heel adjustment pods gives us a very complete football boot that is a fabulous choice for goalkeepers. Touch, pass and great stability for Adidas Copa Sense.1