AstroTurf or artificial grass, that's the name that is usually given to an artificial pitch. As you may already know, the playing surface is really important in football, so you should choose the appropriate football boots to make the most of your game. In order to do so, you ought to be acquainted with the different models, shapes, brands and purposes.
Let's start with the implementation of artificial grass in sports pitches. AstroTurf was originally a manufacturer of this kind of surface, which was used in the late 60's on a multi-purpose sports stadium in Houston. In terms of football, the Spanish Real Madrid was the first European football club to put faith in the AstroTurf system in their practice fields. Its increasing popularity and easy maintenance revolutionized the industry until these pitches acquired the name of the brand.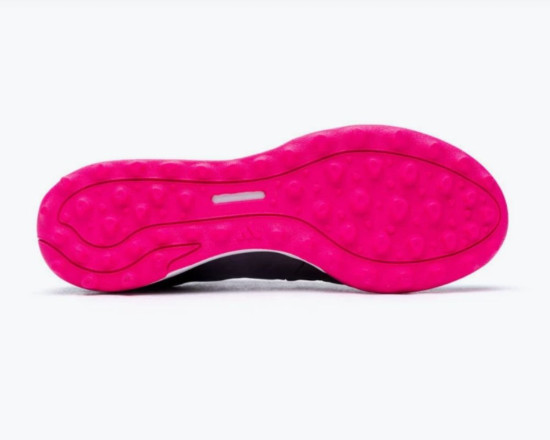 Astro football boots, Turf or AG?
After having reviewed some history about astro turf pitches, what should you take into account when choosing your football boots? Brands offer a wide variety of shapes and materials which can be classified as "Turf" or "AG".
Turf boots are normally used on artificial grass filled with sand, therefore if your pitch is one of those, you should go for smaller rubber studs which will provide you more grip and resistance. On the other hand, AG boots provide more stability and potency on artificial grass which also tends to be more abrasive since it heats up quicker. These fields are also known as 3G or Third Generation football pitches and they are usually filled with rubber crumbs.
Your decision won't be hard after having noted the basic differences between the grounds you'll be performing on. Remember that other kinds of boots won't suit your game and you won't be able to brag about your technique unless you feel sure about your performance.
Best football boots for AstroTurf
Fútbol Emotion is the best site to find your astro football boots since you'll find the best options among first class brands, such as Nike, adidas or Puma. Here's our selection of the best choices you could make:
A classic one. Probably the best boot you could find for semi-dry artificial and natural grass pitches. The softness of its calfskin will make you feel unstoppable since it will adapt well to your feet. Comfortable, durable and shock absorbent thanks to the EVA rubber in the outsole.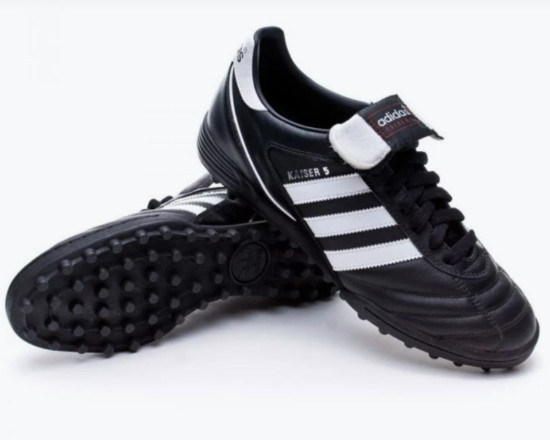 Do you prefer modern shapes? Then this one's for you. Professional performance with great grip control. A laceless and lightweight boot with a dynamic fit that will also provide you better control of the ball on natural or last generation artificial pitches.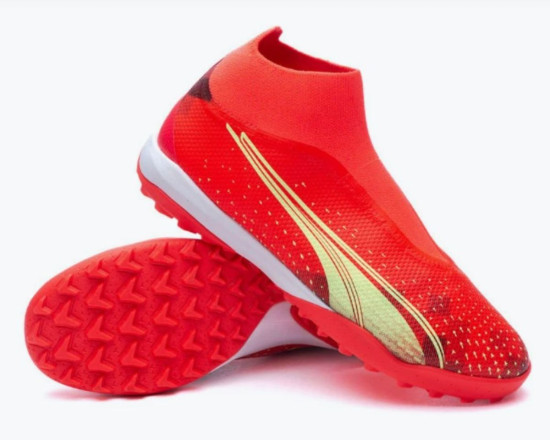 Nike React Tiempo Legend 9 Pro Turf
The maximum grip and control. Its coarse part of the chassis will reduce and absorb the impact when in contact with the ball. This PRO line also provides a great fit thanks to the calfskin used in the upper and the outsole will greatly distribute your weight so you won't feel that much impact on your feet.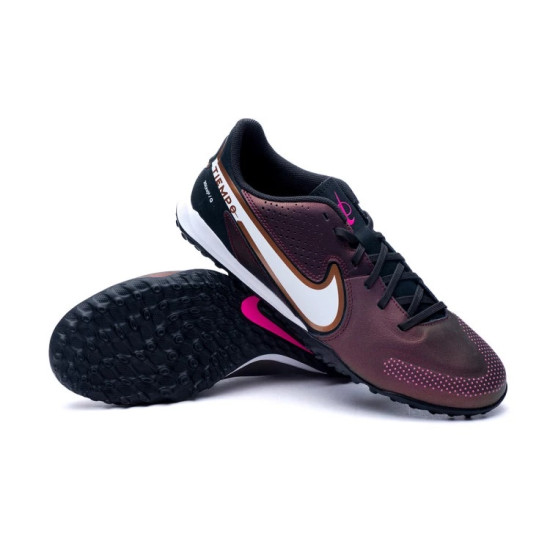 In case you search a selection of kid's turf football boots, you can check our Fútbol Emotion site!
Another astro turf football boots you might also be interested in:
What to avoid on AstroTurf
After having reviewed our recommendations in terms of the football boots that you should choose for AstroTurf, we'd also like to remind you of some important insights about what to steer clear of.
Firstly, you must note that FG boots are off limits unless you want to shatter them almost instantly or something worse like get injured. Secondly, AstroTurf football boots are designed to provide more maneuverability, so keep away from flat outsoles such as futsal football shoes. Thirdly, take into account that there's some confusion and myths around turf soles. They're not only recommended for kids, but also for those adults who care about their boots' maintenance and self care.
Don't forget to keep up to date with our newsletter to not miss any valuable information from our football experts!
Check out AstroTurf football boots:
Nike React Tiempo Legend 9 Pro Turf