When a new colorway comes out we usually think it's something simple, just bringing a new color to an already existing sketch. Quite the opposite, restyles bring up a whole lot of new nuances. La Rosa de los Vientos implies power, resolution and attitude. Also, let's not forget all this work is combined with the design of the newly released No Goal Zero.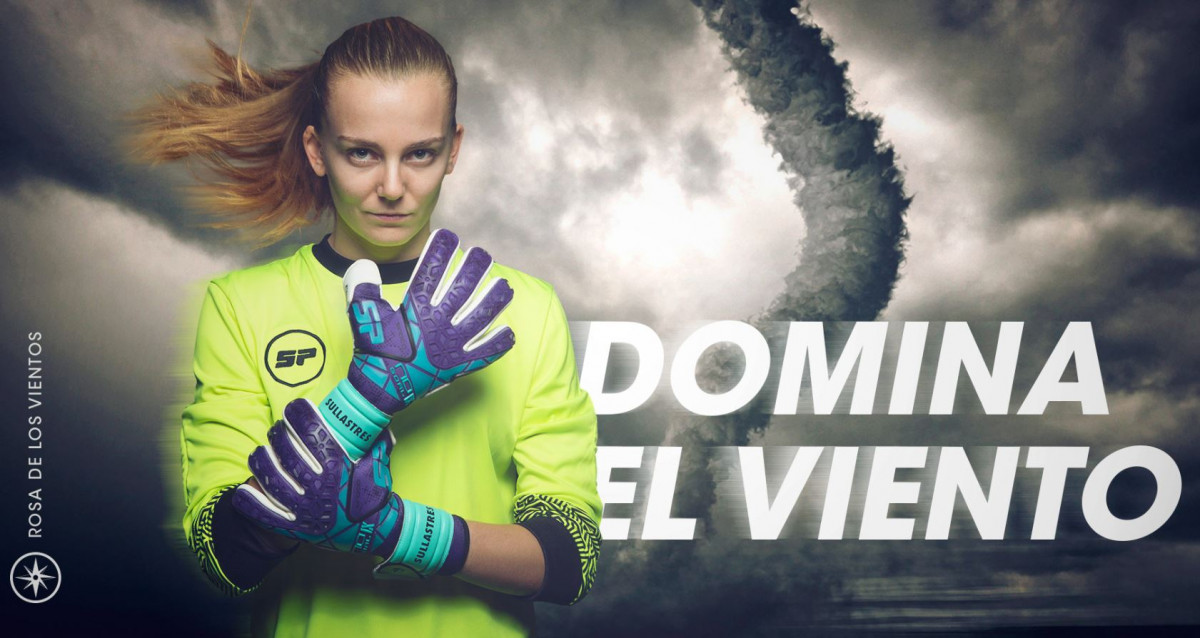 SP Rosa de los Vientos goalkeeper gloves
Goalkeepers are an example of what an individual can give away. However, they've got a number of enemies like water, snow and, above all, wind. Wind is an element which accompanyes the goalkeeper for months, it's unavoidable and even annoying.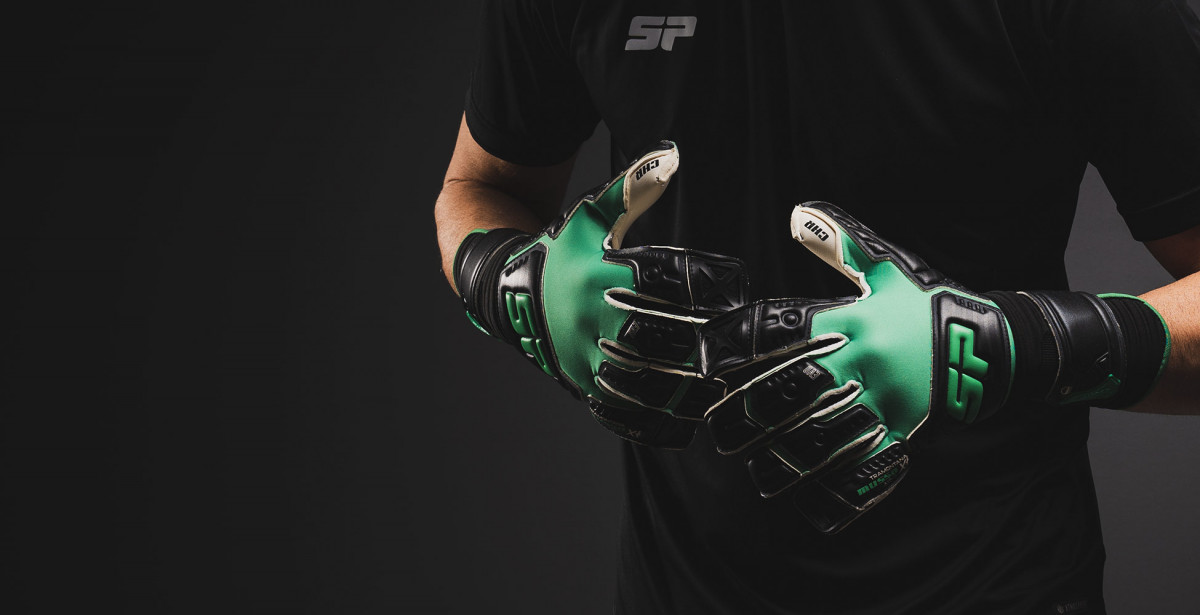 SP wanted to reflect this struggle against the elements as well as that trust placed in goalies. This new SP Rosa de los Vientos collection is kind of contradictory since a number of winds and the struggle against them are reflected at the same level. Each line has been named like a wind in the Iberian Peninsula.
Odin, the Norse god of war has allied with the Cierzo, a wind from the Aragon region that reduces each year some degrees the thermal sensation in the Ebro valley. As it couldn't be otherwise, the Elite CHRand Elite Wet&Dry CHR lines will be present in this collection. However, the premium Q-Block latex and the Aqualove+ latex, specially developed for water, will be the true stars of this line. Odin arrived in the 2016-2017 season and soon became one of the favourite lines amongst keepers, a model which, since its creation, has completely met the needs of professional players competing at the maximum level.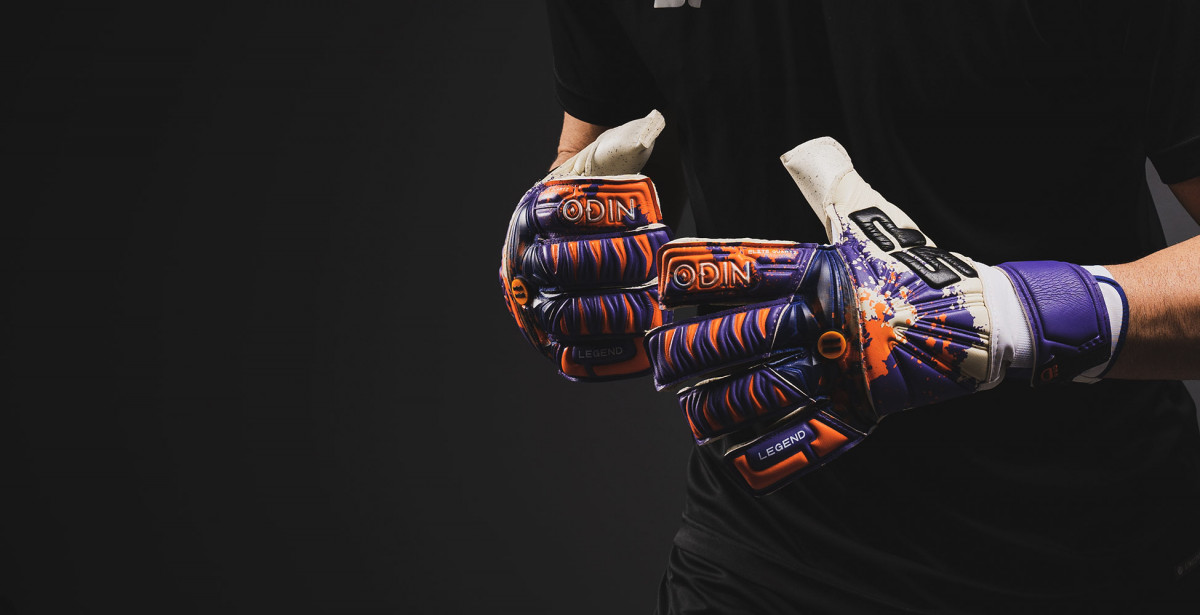 Mussa is like a boxing glove prepared for the hardest battles in the goal. The inspiration for this line came from the cold and turbulent Tramontana wind from the Mediterranean coast. If there's something that stands out about this glove it's its sturdiness. Mussa Strong is a glove only suitable for those who want to feel all the power in their hands: strong, robust, prepared for ball impacts. Available either with the pre-activated Connect Grip latex or with Aqualove latex. Its Mussa Air version has an extreme sturdiness but it's lighter in order to be able to feel better the football.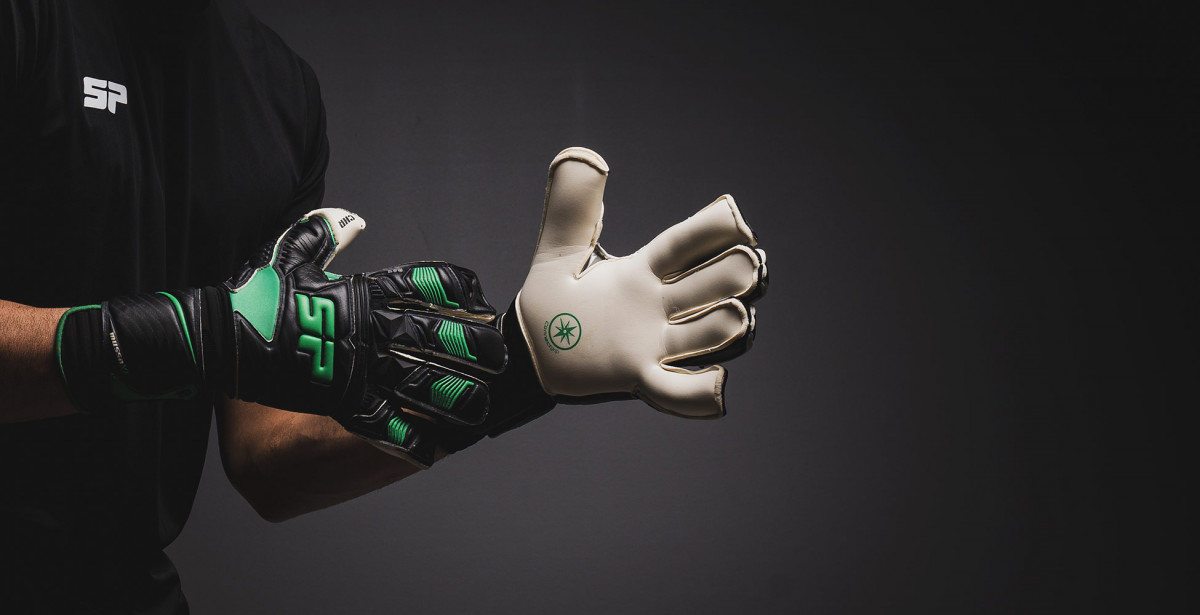 This line is a mix of values and respect towards classic goalkeepers. The enthusiam with which the Valor 99 original model was manufactured in the first place is still present in this 2018-2019 season. This glove has evolved year after year but has kept its 90-ish traditional essence with the best materials. The name Mistral comes from the air currents going down the Pyrenees and cooling Aragon as well as the Mediterranean area. From the PRO model, perfect for professional players, to the Training line, for game initiation, each tier will have the chance of fighting against the wind. This is one of the most complete SP lines.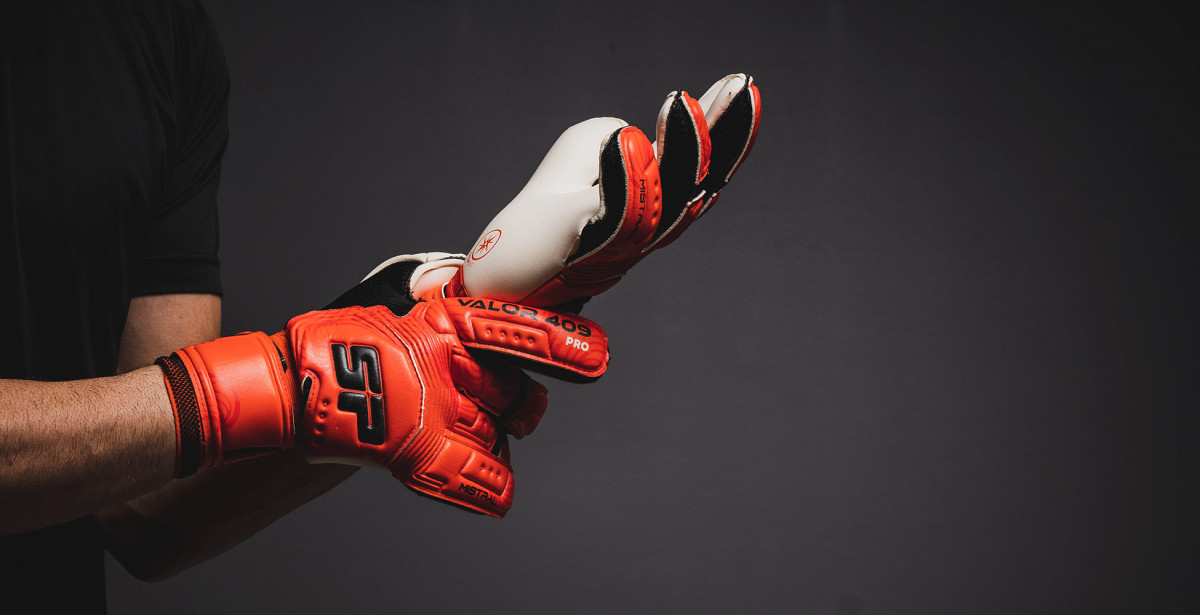 Pantera is a true all-terrain model. The name Galerna refers to the sudden storm which whips the coast with rain and violent winds and brings temperatures down. SP Pantera Orion is one of the favourite gloves amongst SP designers and goalkeepers. The Pantera glove has a medium/high sturdiness level thanks to its popular DUAL CORE rubber piece.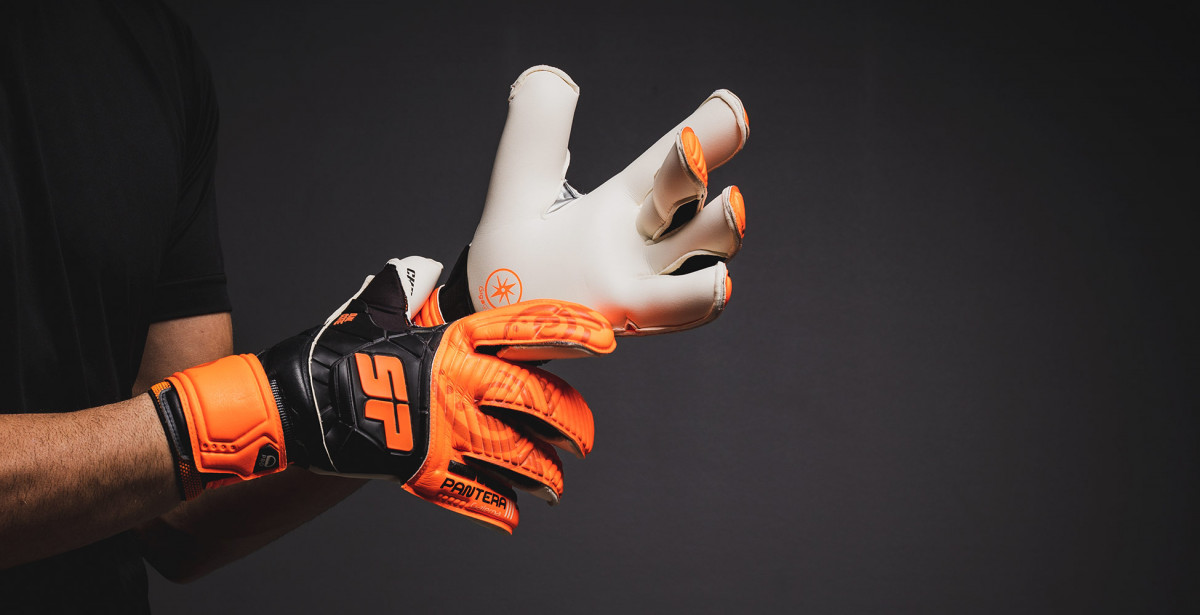 SP Odin is the king, but this SP No Goal IX is a true leader. The goalie's speed and reflexes are captured in the essence of this glove. Lightness and minimalism are the distinguishing features of this ninth generation. The name SP has chosen is Siroco, a wind from the Sahara arriving to Southern Europe with a hurricane speed, in accordance with the phylosophy of this glove. This seamless glove is made in a single piece with a negative cut. Its gel injections provide some sturdiness for blockings. Available in the tiers PRO, Aqualove, Iconic and Training.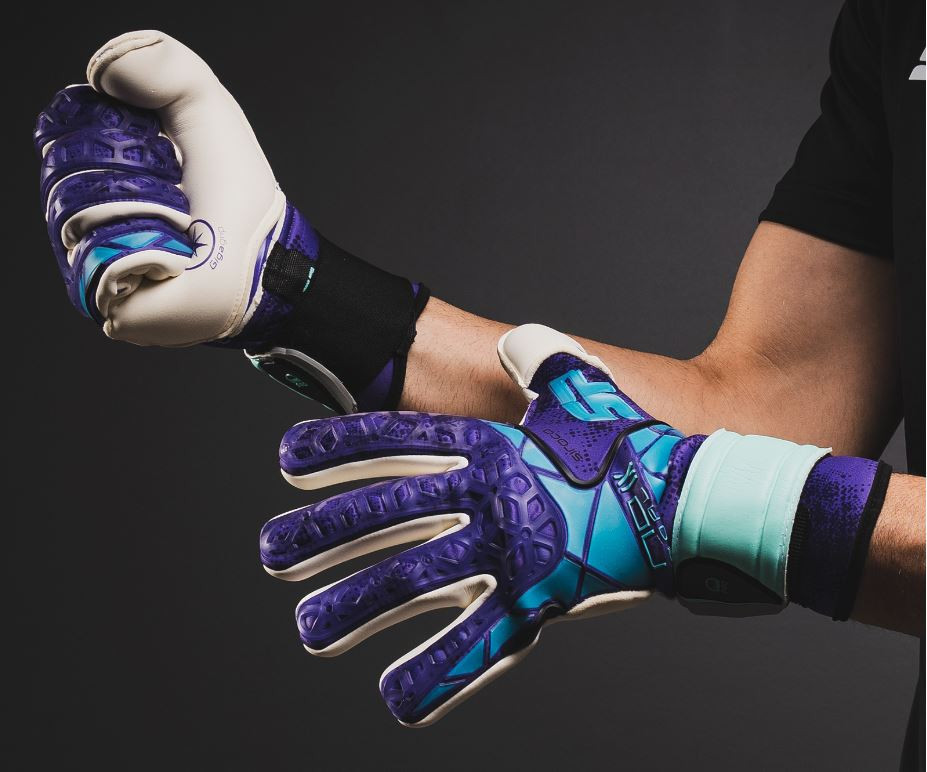 La guerrera de equipo, LA REFERENCIA FEMENINA en la marca española. Earhart recibe el nombre de Alisios por el viento tropical que afecta a las Islas Canarias. Un viento cálido que, a diferencia del resto de modelos de la colección, afecta más en verano que en invierno. La implicación de SP con el fútbol femenino es máxima y se ve patente con esta línea. Un patrón ajustado a la mano, redimensionado de los dedos, así como un reparto de látex y textil que busca hacer un guante que sea manejable y que a la vez, proteja los puntos débiles de la mano. Earhart 2 estará disponible en tres de los apartados más importantes; versión PRO un guante de rendimiento profesional, Iconic una versión de gama media para tus partidos y entrenamientos y el guante de batalla para tu día a día, el denominado como Training.
The warrior of the team, the female hallmark of the Spanish brand. Earhart has received the name Aliseos for the tropical wind of the Canary Islands. This is a warm wind which, unlike the winds of the rest of the collection, is more active during summer than winter. SP is tottaly involved with women's football and this is obvious in this line. It presents a more close-fitted pattern by re-measuring the fingers. It also has a different latex-textile distribution so the glove can be more easily handled and in turn protects the weakest points of the hand. Earhart 2 will be available in the PRO (professional), Iconic (mid-tier glove for training sessions and matches) and Training (for daily use) tiers.