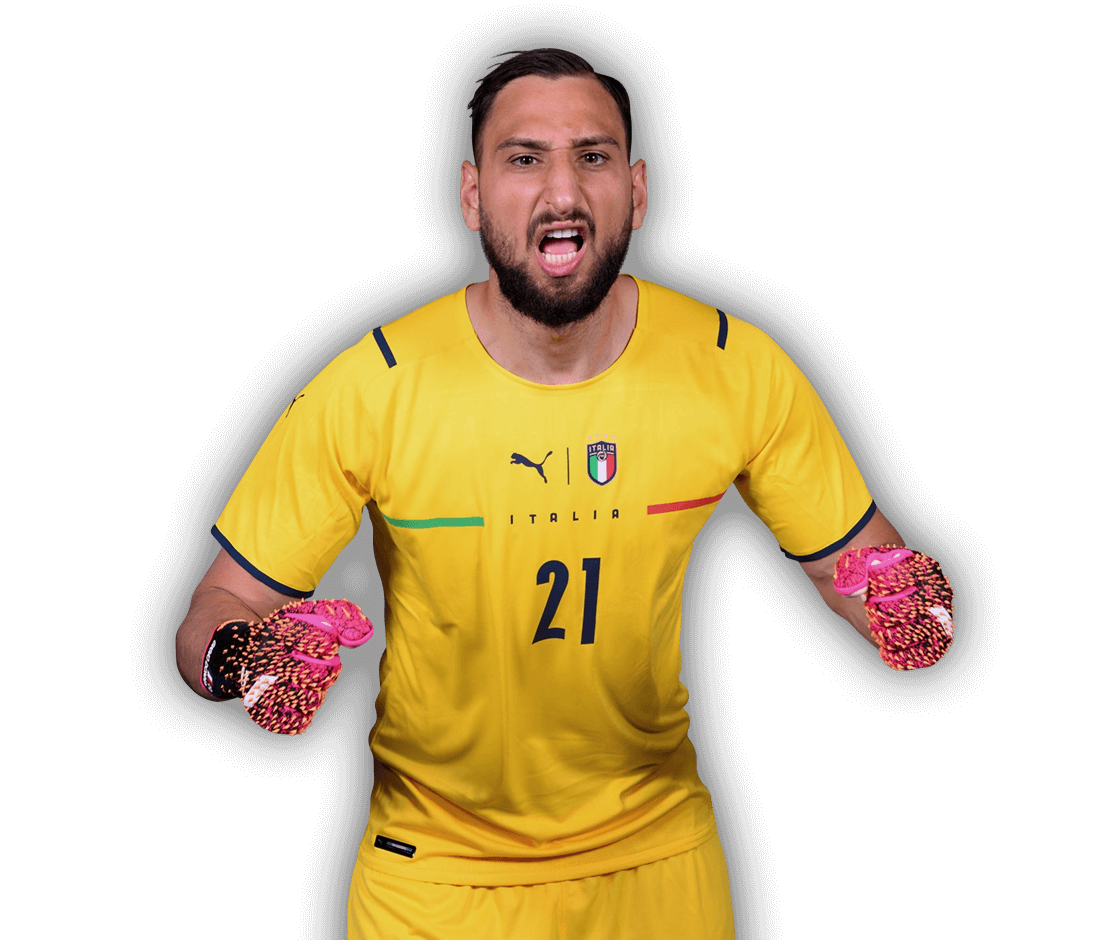 The gloves and boots of
Gianluigi Donnarumma
París Saint-Germain FC
Although in a goalkeeper his boots sometimes go into the background, the fact is that far from it, since they are a very important choice. We see all the passes and clearances of the PSG player at the feet of his Adidas Copa Sense.1, this time the Italian chooses the lace-up option of the most classic silo of the German brand. The choice is given by the touch, a very important argument for the goalkeeper since, as we all know, it is something very important in today's football. The natural leather added to the internal pods that we have in the Copa Sense, allow the goalkeeper to have that precise and perfect touch, without giving up an iota of comfort that is a hallmark of Copa. In addition, the sole is very stable and with excellent traction. very nice, allowing you to perform actions at maximum speed such as dives and clearances, without having that feeling of getting stuck. A sublime choice for the Italian goalkeeper that will enhance the pass, and the touch at its best.
The PSG goalkeeper chooses his gloves as his true weapons to be able to stop all shots and shots and keep a clean sheet whenever he can. For this, the Italian has chosen the
Adidas Predator Pro
goalkeeper gloves, effective gloves, with reinforcement and with that differential touch that Predator always has.
We have a comfortable glove with a breathable fabric, where the reinforcing elements on the back stand out at first sight, with all the inserts that come directly from the
Adidas Predator Edge
football boots and that, in addition to giving that extra armed are great for full power punch clearances.
But friends, the star of this glove, despite what has been said, is the palm, since we find a palm with maximum grip that comes mounted in a negative cut on the sides. The technology behind this natural latex is known as URG 2.0, the palm with the most grip from the German brand and which is a guarantee of comfort as it also has a good fit.
Some luxury gloves ready for the hands of the goalkeeper of the Italian team, which combined, good grip, armor and all the magic that
Donnarumma's
hands give him.