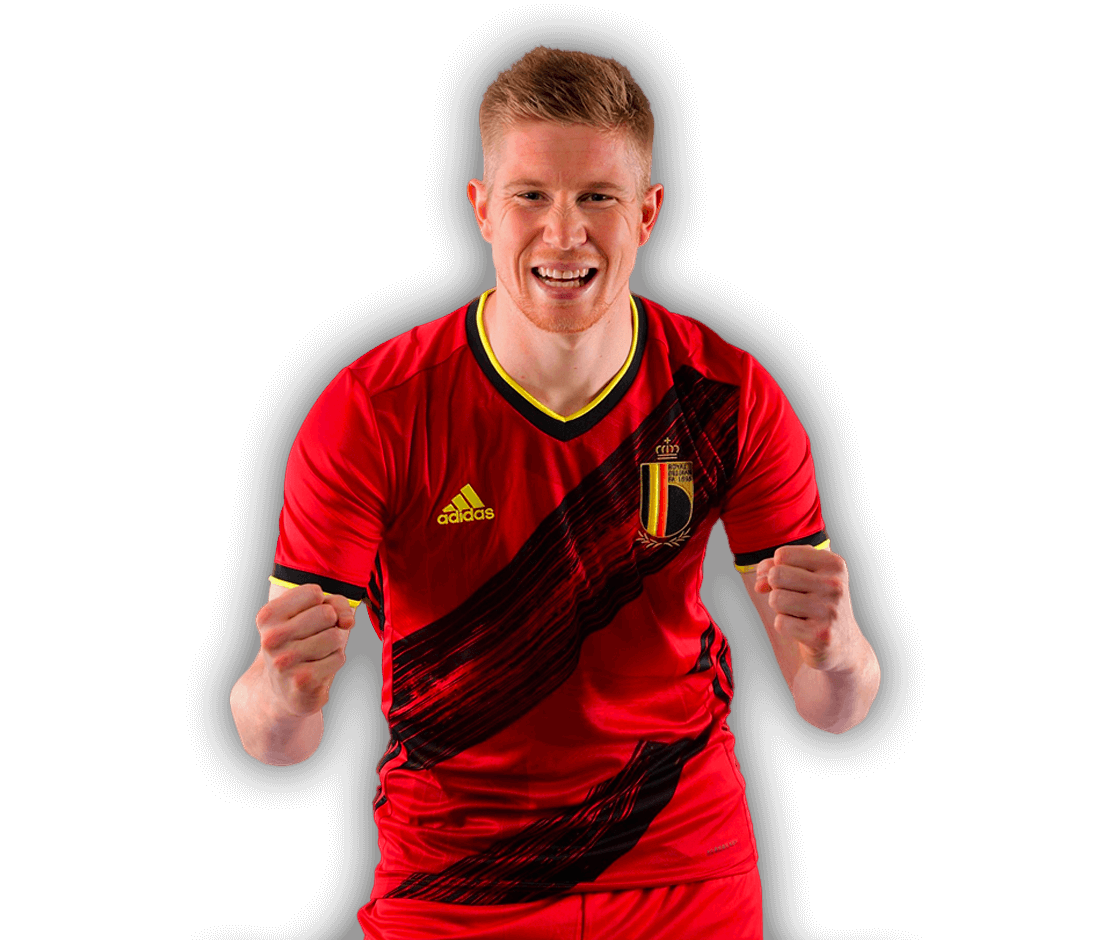 The boots of
Kevin De Bruyne
Manchester City FC
The incredible Belgian midfielder has delighted us all with magical moves and great controls. Kevin De Bruyne's football boots have seen all those plays and a little more, those boots are no other than the Nike Phantom GT.
The Manchester City jersey is one of those worn by the greatest players of the beautiful game, and of course, Kevin De Bruyne is one of them. His excellent performance has led him not only to be a unique player in the Premiere League, but also to be one of the references of the Belgium National Team. Kevin De Bruyne and his Phantom GTs are at the top of football.
The truth is that this new boot that combines two old silos of the American brand, adapts even more to the style of the "skyblue" player than its predecessors. The all-flyknit upper offers excellent comfort and fit with a wider and more pleasing last than other Nike models.
This casing is completed with a displaced loop, something very typical of the Phantom style, and which comes in handy if you take medium-distance shots, just like the Belgian player does. In addition, the grip of the boot is a whole life insurance, with the incorporation of Generative Texture that Nike adds to the entire part of the boot that comes into contact with the ball, ensuring a precise and exceptional touch.
The plate of the boots chosen by De Bruyne is a brilliant mixture of concepts, although it is not completely modular like some other models, it does leave a certain part of the sole open, to further improve the fit at the foot of the shoe. The distribution of studs is perfect, it incorporates studs in different directions, this makes us even more aggressive on the pitch. These characteristics are perfectly adapted to an attacking game, allowing quick changes of rhythms, footsteps and dribbles in any direction and at maximum speed.
We can barely add anything more of the boots chosen by one of the references of world football today. The truth is, that the Belgian midfielder in the Premier League is one of the best ones out there, and his new Nike Phantom GT prove it.
We leave you with a list of the rest of the boots that the Belgian has worn, so that you can see the brutal evolution of his feet on the pitch.
This season's boots of Kevin De Bruyne