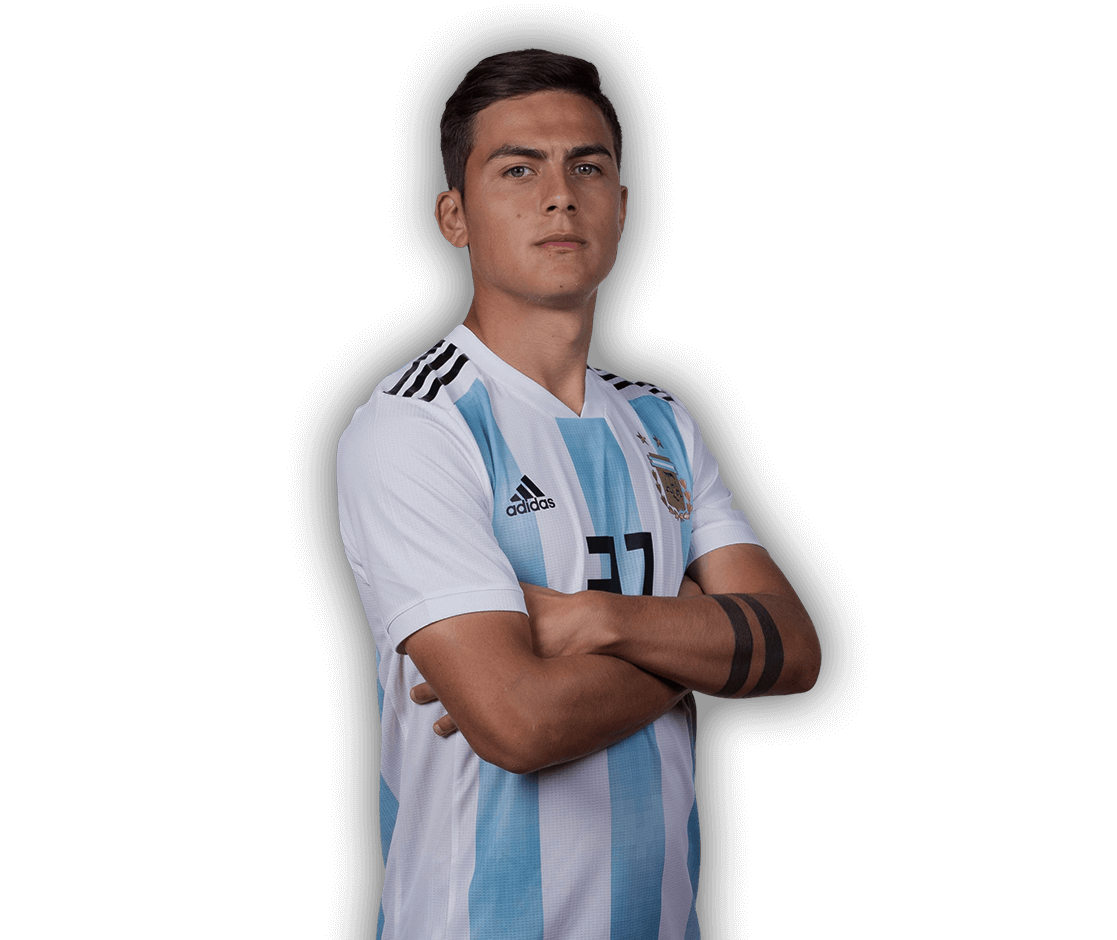 The boots of
Paulo Dybala
A.S. Roma
The Argentine player has stopped being a promise to become a reality, as one of the most outstanding footballers of today. A full-blown explosion in his career, that puts Dybala at the height of the biggest and most classy players in football. Dybala stands out for an exceptional touch, controls and passes from another galaxy. These skills and characteristics come together perfectly with Paulo Dybala's football boots, the adidas Copa 20+.
The Argentine player is one of the most advanced of his class, with a start with strokes of that innate talent, until his debut wearing the Juventus of Turin jersey. Dybala's beginnings in Calcio were brilliant, something that earned him the international call up to wear the jersey of the Argentine National Team, and of course, his signing for the "vechia signora". Many boots have passed through the feet of Dybala in these years, but none better suits his characteristics than the adidas Copa 20+, extreme elegance for the Argentine.
Dybala plays with one of the most classic, and at the same time, modern boots of the brand with the three stripes, the Copa 20+, a choice that undoubtedly brings back the touch and fit of natural leather, to this day. It is a boot made of kangaroo leather and Primeknit, two materials that come together to give Dybala the best of both worlds, the fit of a modern boot with the elegant and subtle touch of natural leather. This FusionSkin from adidas allows the boot to adjust to the irregularities of our feet, for maximum comfort without losing the grip of the skin.
But not everything is leather in this boot, it is worth mentioning that it does not have laces, something that in addition to avoiding the annoyance of them, allows the shots and passes to be even more natural, since it does not have any interferences in the hits. The leather has a special treatment, in the shape of lines, which can be seen throughout the shell, something that allows it not to deform and expand with its use.
And finally, to finish off this superb comfort and fit of one of the best leather boots today, we have the so-called "exoframe" sole. A sole with a distribution of semi-conical studs somewhat longer than usual, something that allows for that rotation and freedom so demanded by midfielders like Dybala, combined with a perfect grip on the pitch, without a doubt, a perfect plate for the Cup. And these are the football boots of Paulo Dybala, a player in charge of returning the adidas Copa image to the front line of football, with a concept of a classic and modern boot that perfectly adjusts to the characteristics of the Argentine.
We leave you with a selection of the best versions that Dybala has worn throughout the seasons.
The boots used by Paulo Dybala