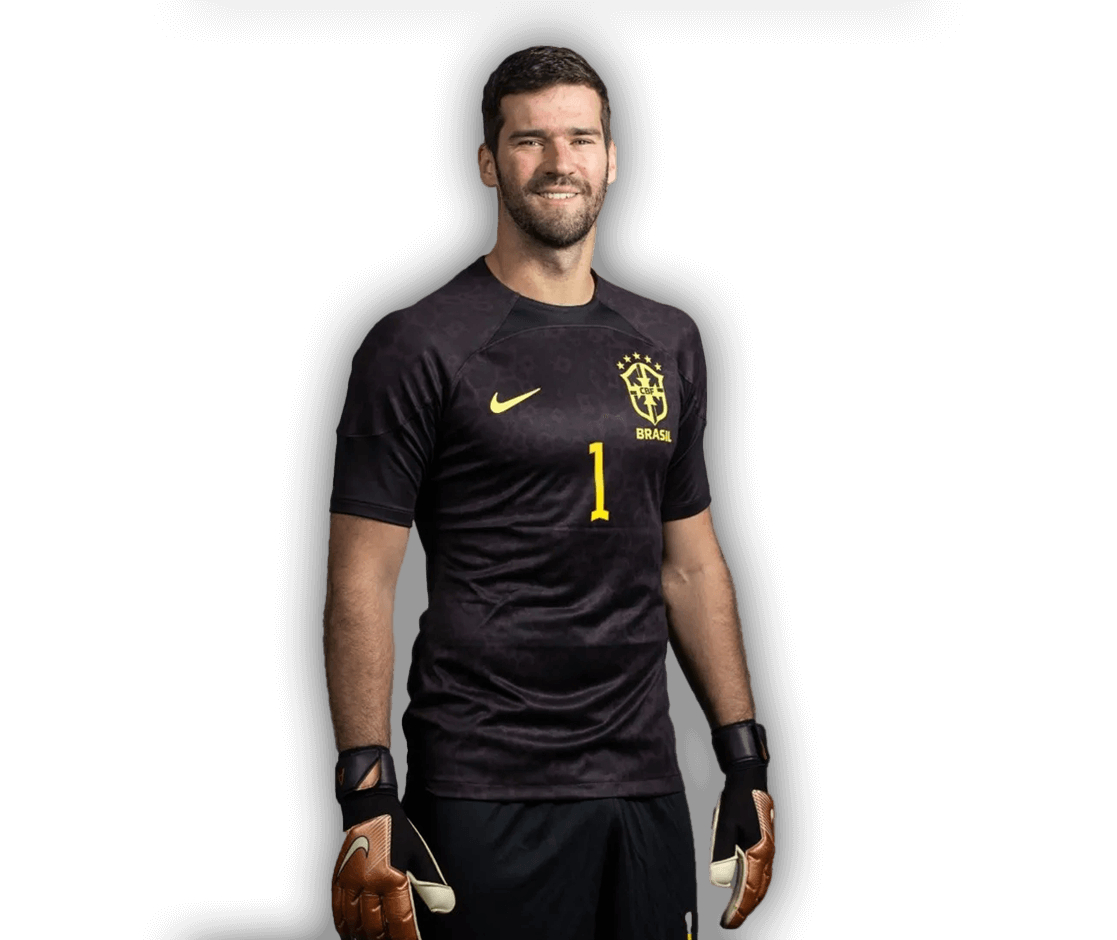 The gloves and boots of
Allison Becker
Liverpool FC
The goalkeeper of the Brazilian team went from the bottom to the top throughout his career, reaching the point of becoming one of the world references right now, under the posts. Alisson Becker gloves have the difficult task of helping one of the best goalkeepers of today, to remain so, and for that, the Nike Vapor Grip3 gloves are a brutal choice.
The Liverpool FC jersey is now the one that the Brazilian goalkeeper wears and defends, and with which he has reached the top. Not surprisingly, his Nike gloves touched the sky of the titles once again when he was wearing the Brazilian national team jersey and won the Copa América.
What are these gloves like? The truth is that it is a classic glove that has undergone slight remodeling but, in essence, it is the same one that has been in American house since it was presented back in 2010. A pair of gloves that despite having been around for so long on the market it is a real gem.
They are built with a very high-end latex called "Contact", with a very good grip and with internal reinforcements in the "3-finger area", to improve, in addition to the aforementioned grip, comfort and glove padding.
This latex of German origin is complemented by a classic construction of the glove body with the use of natural latex in the knuckle area to favor the typical clearance of the cuffs and with a breathable mesh. This mesh is located in the joint area of the fingers and on the wrist, favoring the mobility of the hand, as well as the breathability of the glove as a whole. The adjustment is finished with the classic "hook-and-loop" grip strap that has 3 adjustments and fixes the glove to the hand in a perfect way, without anything strange, simply put it on and stop the balls. A success for Nike and Alisson.