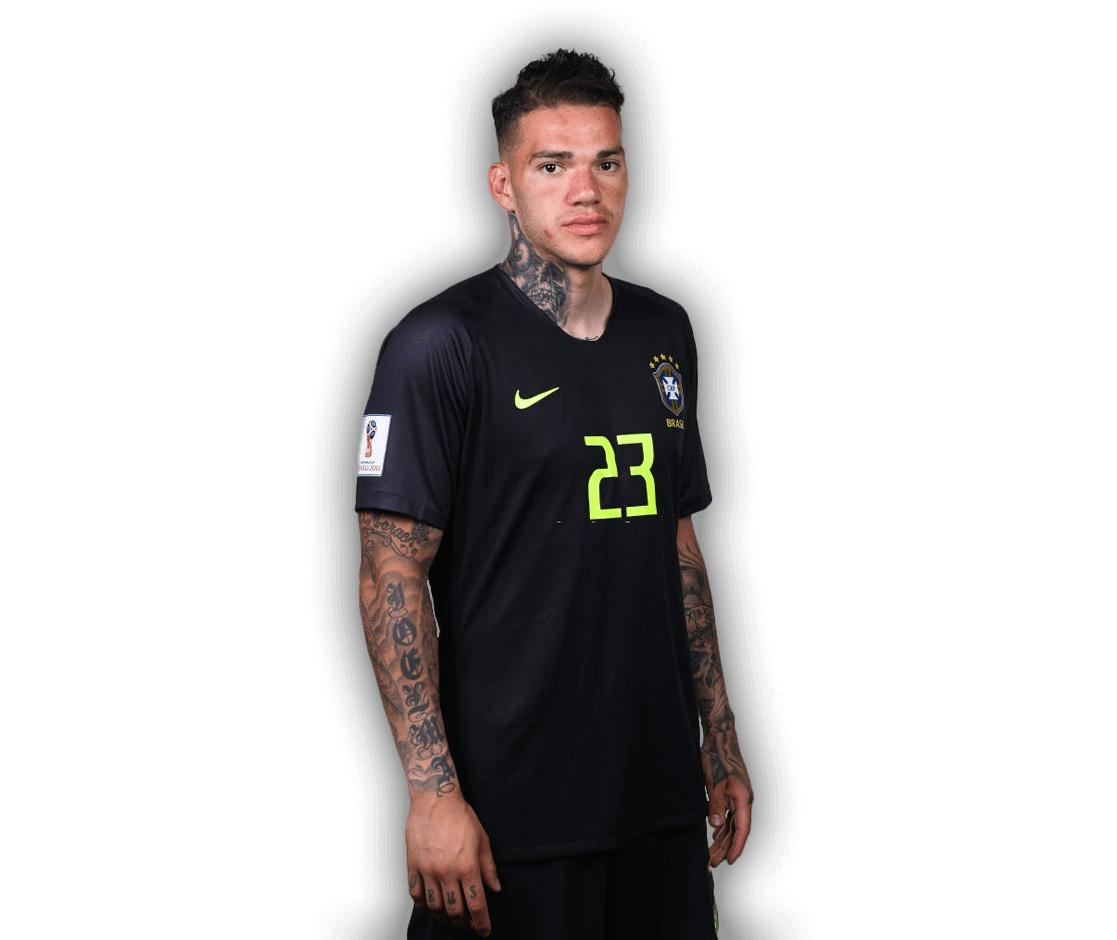 The gloves and boots of
Ederson Moraes
Manchester City FC
The Brazilian goalkeeper Ederson catapulted himself to the forefront of the world of football with his signing for one of the most prestigious clubs in the Premier League. His amazing reflexes, as well as his spectacular footwork, led him to guard and protect one of the most difficult goals of all leagues. To carry out such a difficult task, the goalkeeper chose as his gloves, the Uhlsport Pure Alliance Supergrip.
Although Ederson's beginnings were tough, both in the Brazilian league and with the Benfica jersey, he always stood out from the rest and was able to demonstrate his skills under the posts. This led him to earn the Manchester City jersey and put himself under the demands of Pep Guardiola to further highlight the footwork that characterizes him so much. However, that game would be nothing without suitable gloves and for that, let's see the details of the weapons of Ederson moraes.
The carioca chooses Uhlsport as his glove brand, a recognized brand in the world of goalkeepers that makes top quality products. Ederson puts his hands to safety with the latest version of the German brand. It is a classic glove far from the seamless fashions seen today, but it is not far from incorporations and technologies that are up to date.
The glove uses one of the best palms available today, such as the Uhlsport supergrip +, a good palm on various surfaces even in water, despite not being specific for it. A comfortable and flexible palm with a certain point of cushioning, which is reinforced with small foam inserts in strategic areas. This improves the grip and fit of the hand to the glove in any match situation.
The body of the glove is manufactured with a textile material called airprene, which allows maximum flexibility and comfort and is completed with a natural latex 3D ShockZone in the area of the fingers. The body is also completed with the dualfix technology, which is not a regular closure strap, but rather two straps that arise from both sides to completely fix the wrist giving us a perfect fit without overwhelming, in addition to a clean appearance in the aesthetics of the glove.
And these are the Manchester City goalkeeper gloves, one of the most difficult goals to defend due to the responsibility it implies. Ederson chose Uhlsport for this and could not be more successful, high quality gloves with the perfect additions to provide the Brazilian with the best for his difficult task. Ederson Moraes gloves are wonderful.
This season's boots of Ederson Moraes

Other that might interest you