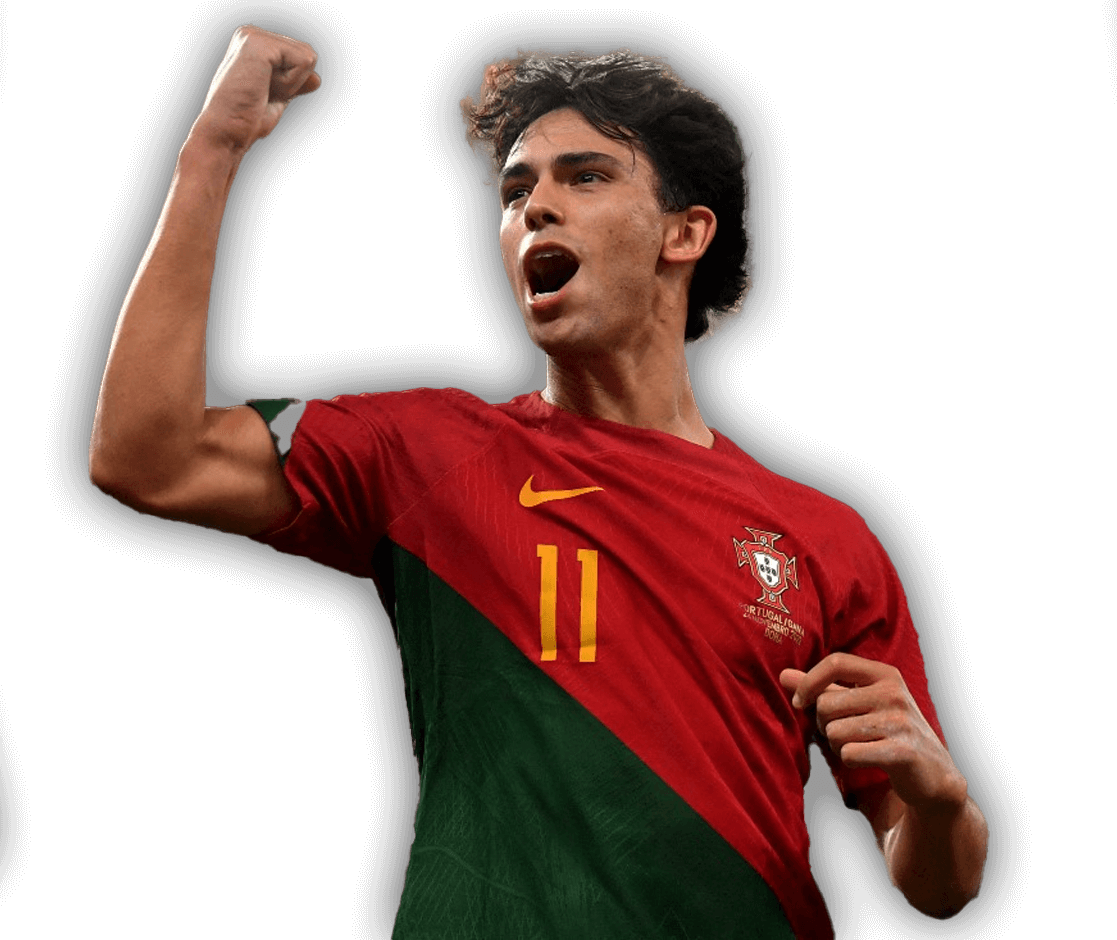 The boots of
Joao Félix
Chelsea FC
The new Portuguese jewel is called Joao Félix and he has come to stay and establish himself as one of the new stars of world football. The emergence of the Portuguese has been brilliant, and his goals, dribbles and assists are pulling the door of stardom. For this, the young forward has chosen a special model of boots, classic but modern, like Joao's fresh and agile style. Joao Felix's football boots are the adidas Copa 20 +, natural leather for the new star of Atlético de Madrid.
When wearing the Benfica jersey, the first steps of Joao Félix were seen with outstanding performances and assuming a responsibility in the improper game of a player of his age. These performances earned him the transfer to one of the greatest teams. Not everyone can wear the Atlético de Madrid jersey, but Joao has earned it, and his adidas copa 20 + are ready to step on the best courts in the world.
These boots combine the best of the adidas Copa Mundial, as they have that extra soft kangaroo leather throughout the front, with a knit surface, which favors the fit and the attachment to the foot. This knit is in charge of shaping the "fusionskin" that combines both materials and that allows the boot not to have laces because Joao is a modern player and, like so many others, he wears "laceless" boots.
These adidas football boots are a luxury, since natural leather has a special treatment that makes them durable and safe to give us the best possible touch with the ball. In addition, the joints of the knit and the leather are sealed to increase the fit and that the seams do not loosen, or the skin expands excessively.
On the part of the plate, we will have the so-called ""exoframe"" which is responsible for giving us a distribution of semi-conical studs that favor a natural grip on the pitch, but without giving up good traction. In fact, these cleats are slightly longer than usual, which favors traction on the pitch without having that feeling of being stuck.
And this is how Joao Félix's football boots are, a mixture of the new and the old in a masterful way, prepared to get the maximum potential of whoever wears them, as is the case of the mattress striker. A whole technological show to provide Joao Félix with the best natural leather without giving up the most modern fit in a pack, without laces, simply one of the best leather boots of today for the future star of Atlético de Madrid, can you order more?"