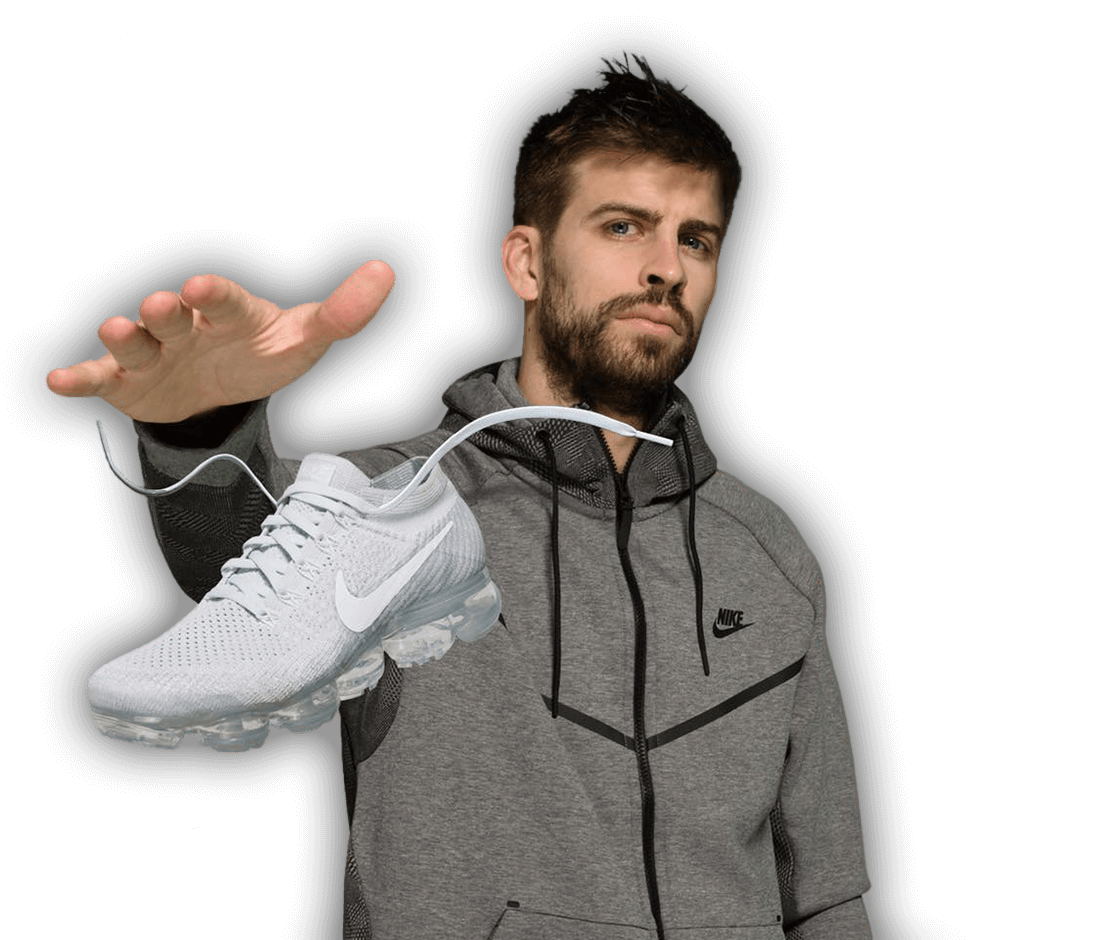 The boots of
Gerard Piqué
Pique's choice of Tiempo Legend 7 has to do with the footballer's characteristics. We're talking about a defender that, because of his physical characteristics when moving through the field and for his skills with the ball, id more fitted to be a midfielder. The FC Barcola and Spanish National Team player combines defender moves, which need the maximum stability and control, with a very clean ball control and strike, characteristic of an excellent central defender.
Consequently, the FC Barcelona player needs a boot which adapts very well to the foot and guarantes a very controlled contact with the ball. They also need to transfer subtlety in strikes. Tiempo Legend complyes with these requierements. It's one of the few boots still made with kangaroo leather and has a treatment applied to soften the leather to its limit.
Gerard Piqué's boots need to mix a perfect touch of the ball with the maximum adjustment and stability. The sole of the Tiempo Legend 7 combines conical and bladed studs. Also, despite this is a classic boot in its concept and finish, it includes the ACC (All Conditions Control) tech, to guarantee comfort inside the boot by insulating the foot of weather inclemencies.
The result is a football boot that perfectly mixes the singularity of the most classic models with a perfect adaptation to the biomechanical needs of modern football. That's why the defender of the Spanish Federation has always been a loyal user of Nike Tiempo Legend and the brand has made him an ambassador in the release of the model's seventh generation.
This season's boots of Gerard Piqué