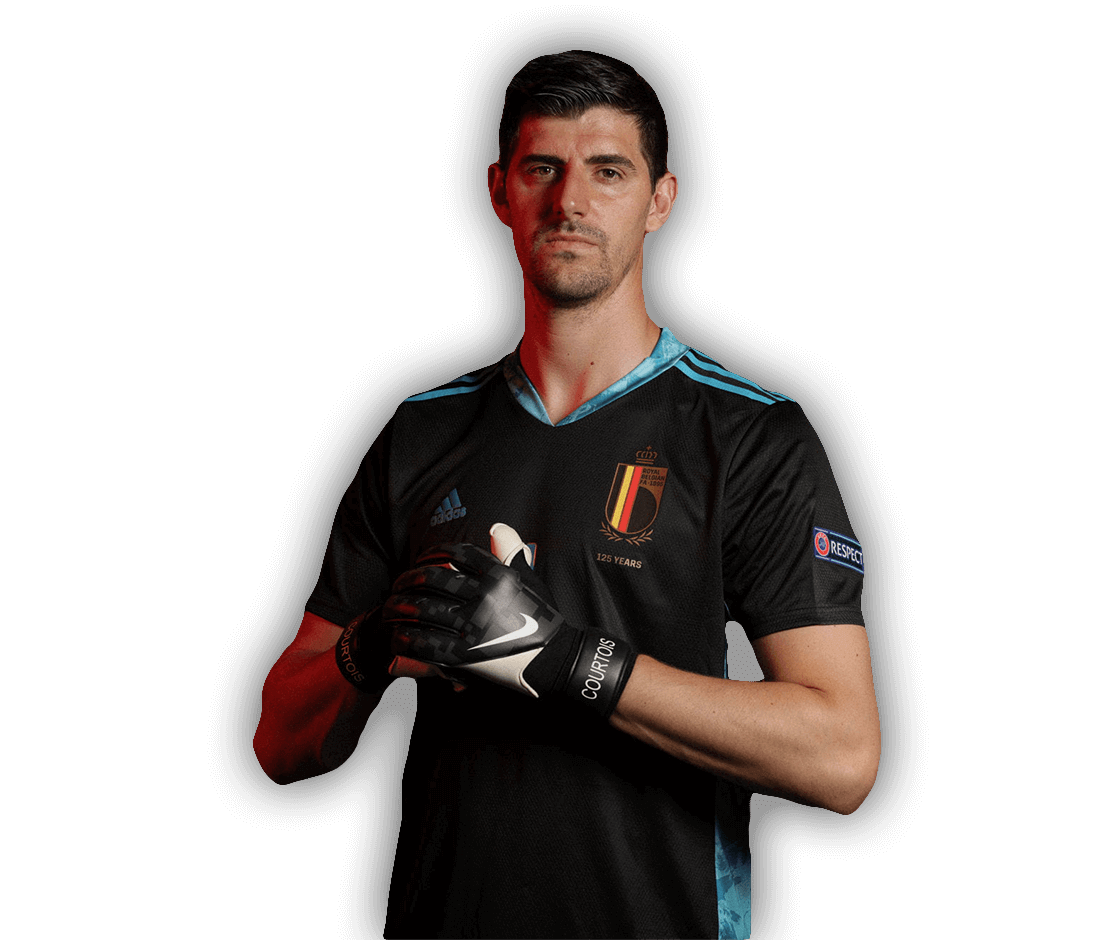 The gloves and boots of
Thibaut Courtois
As it is usual for the Belgian goalkeeper, we see him wearing the Nike Vapor Grip 3 goalkeeper gloves, the franchise glove of the American brand, where on this occasion, it reinvents itself for another year, maintaining its key aspects and adopting an aesthetic much more aggressive. The goalkeeper of Real Madrid and the Belgian National Team is the standard-bearer for this brand, and where Courtois have found the perfect adaptation. So much so that the Madrid goalkeeper hardly uses series modifications to his gloves, saving only one exception: requesting a black palm for all models.
The new goalkeeper of Real Madrid, although he is in full professional growth given his young age, has found the calm and experience that a goalkeeper of his level needs. Courtois has always stood out for his sobriety and decision-making under the posts, in addition, his height is not an impediment, on the contrary, the Belgian has proven to be a true "cat" and to get balls that were nearly goals.
The new Nike Vapor Grip 3 are the flagship of the brand, and although it keeps alive all the elements that for more than a decade have brought it to the TOP of the glove market, this time Nike decided to give it a necessary review, to date the deepest in its long history. In the palm of the Vapor Grip 3, we see one of the changes, where Nike renames the Contact latex as High Grip Latex, maintaining all the technical characteristics that a professional performance glove needs, accompanied by the now famous ACC (All Conditions Control) technology along the palm and back.
A goalkeeper of such class as Thibaut Courtois needs to anticipate the actions of the rivals, this is how his game is based. A special goalkeeper, with unpredictable movements with surprising mobility and a striking ability to manage tempo, that is why he chose the Nike Magista Opus line. A boot that adjusts to the foot and has a perfect ball feel like the best of natural leathers, thanks to the Kangalite and the fusion of the previously mentioned ACC. A silo that despite being the control of the ball and the hitting its greatest characteristics, is not heavy and has practically zero water absorption.
Here we present the entire collection of Magista Opus boots and Vapor Grip gloves that Thibaut Courtois has worn so that you can choose the color that you like best.
This season's gloves of Thibaut Courtois

This season's boots of Thibaut Courtois