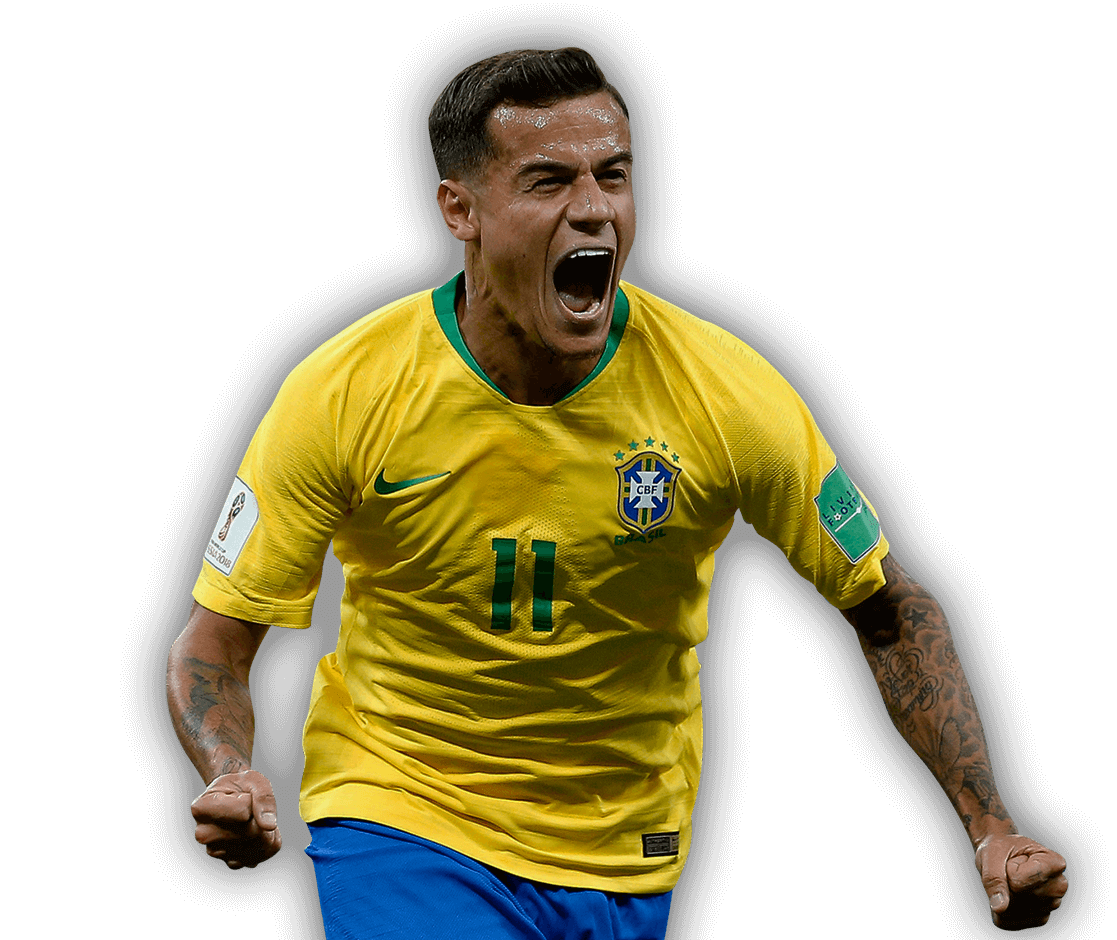 The boots of
Philipe Coutinho
Selección de Brasil
Philipe Coutinho lands again in the Spanish league, after his stint at Espanyol in the 2011/12 season, one of the most popular additions of this season, as he has been sought after by the majority of TOP teams from all over Europe. Despite his youth, the Blaugrana midfielder is one of the references of the Brazilian national team, currently becoming one of the captains of the Rio de Janeiro national team.
"The little magician", which is how the Brazilian star is known, has real magic in his feet, season after season we are used to marveling at incredible passes between the lines and maximum precision hits. The driving skills, added to the vision of the game so characteristic of Coutinho, make him a real torture for the defenders. The speed at which he thinks and acts on the pitch is the main reason why the Blaugrana has decided to wear the new Nike Phantom VSN.
Coutinho Connection - Nike Phantom VSN
The players who run this silo are undoubtedly those who think the plays much faster than the rest, control and anticipation are the keys that differentiate them. The Brazilian midfielder wears this boot made entirely of Flyknit, the star technology of the American brand. Its construction provides a perfect fit thanks to the Quad-fit technology that runs through the entire chassis with the addition of an internal heel counter that fixes the foot in place. The Flyknit yarn combines the softness of the shell that Nike has given to this generation, with a 3D relief called Flyknit Touch on the inside for a correct hit. A distraction-free boot, as the laces are completely concealed thanks to Ghost Laces technology. On this occasion, Nike has integrated the now classic, ACC (All Conditions Control).
One of the aspects that differentiates this new silo are its studs, pure versatility for any type of movement. They differ from other silos by their four semi-conical studs on the outer line and add three laminated studs forming a circle on the tip of the foot to facilitate quick turns, in addition to the characteristic central stud, to aid starting and braking.
Here we leave you the boots with which Philipe Coutinho will compete.