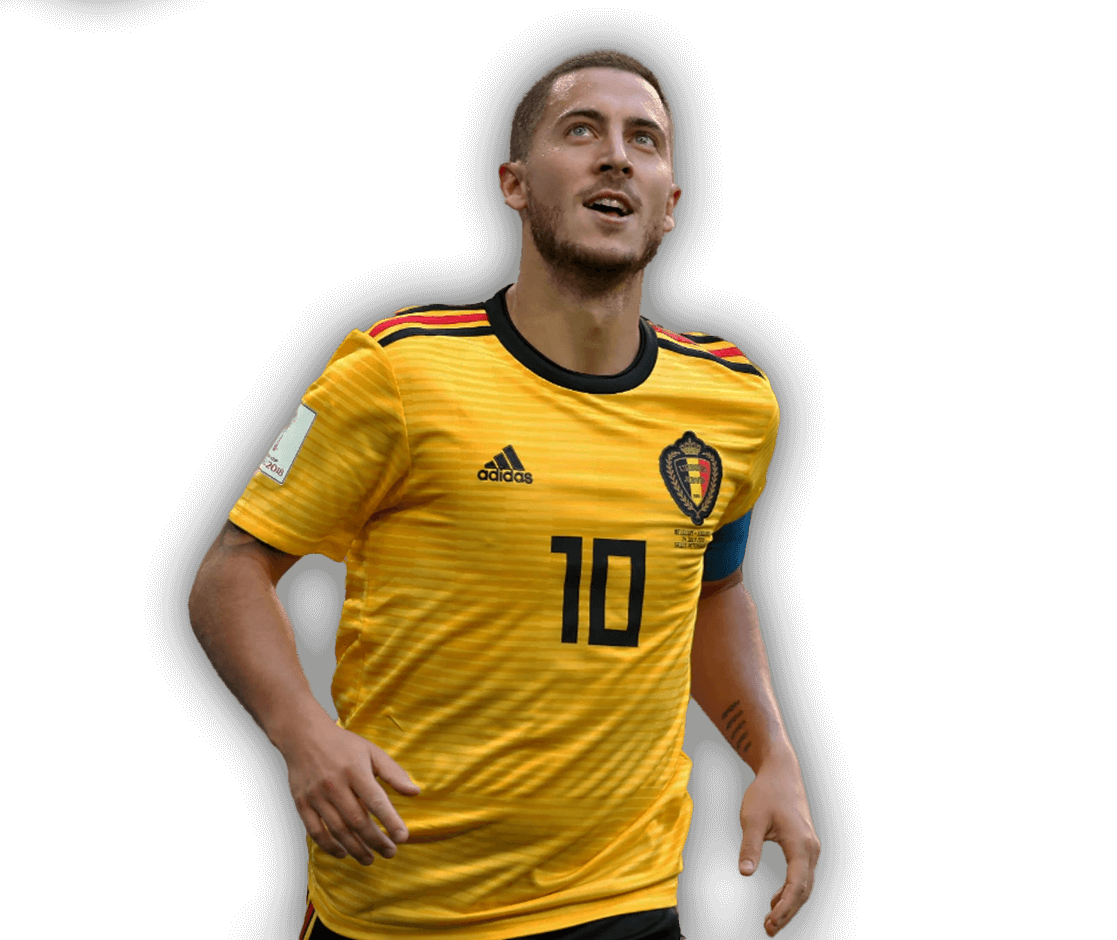 The boots of
Eden Hazard
The brutal Belgian winger has conquered all the spotlights during his time in the Premier League, being one of the greatest stars in the world of football. Unique dribbling, scoring goals, and above all, an amazing dribbling speed, are his main characteristics. Eden Hazard's football boots are those that allow you to bring out all that magic that your feet have, and if we talk about speed, dribbling and agility boots we cannot talk about other than the Nike Mercurial Vapor.
While wearing the Chelsea FC jersey, the winger managed to climb to the highest levels of football. After this brilliant promotion, came the opportunity to wear the Real Madrid colours, fulfilling Hazard's dream. And wearing the Real Madrid CF jersey and his new Mercurial Vapor boots, Hazard reaches the highest point of football in one of the best clubs in history.
And to defy expectations in Spanish football, Hazard's football boots combine all those characteristics that a player of his level needs. An exquisite upper that is made with Flyknit, an old acquaintance of Nike, which allows us to give us a brutal fit without losing any grip on the ball thanks to another great technology from Nike, the Nikeskin.
This NikeSkin surrounds the entire internal Flyknit and gives us an excellent grip, not seen as much in boots of this style. In addition, along with the ACC, this technology waterproofs the boot and manages to give us that extra touch so necessary in plays at maximum speed that are what the Real Madrid striker does in each game. If there is something important in Mercurial, it is the sole, for this model we have a modular sole that manages to complete that 360º fit that it is demanded so much in modern boots. The triad stud distribution allows a super aggressive traction that gives us maximum support in all the starts and stops that are made on the field.
These are the boots of the Belgian, a sublime choice that allows not only to have tremendous grip on the field, but also an excellent touch and fit. All this combined with a brutal look and shine, a very important characteristic in a football boot. Hazard's football is brilliant, and his boots are up to the task.
We leave you with a selection of the boots that he has worn so that you can see the evolution of them throughout the years.