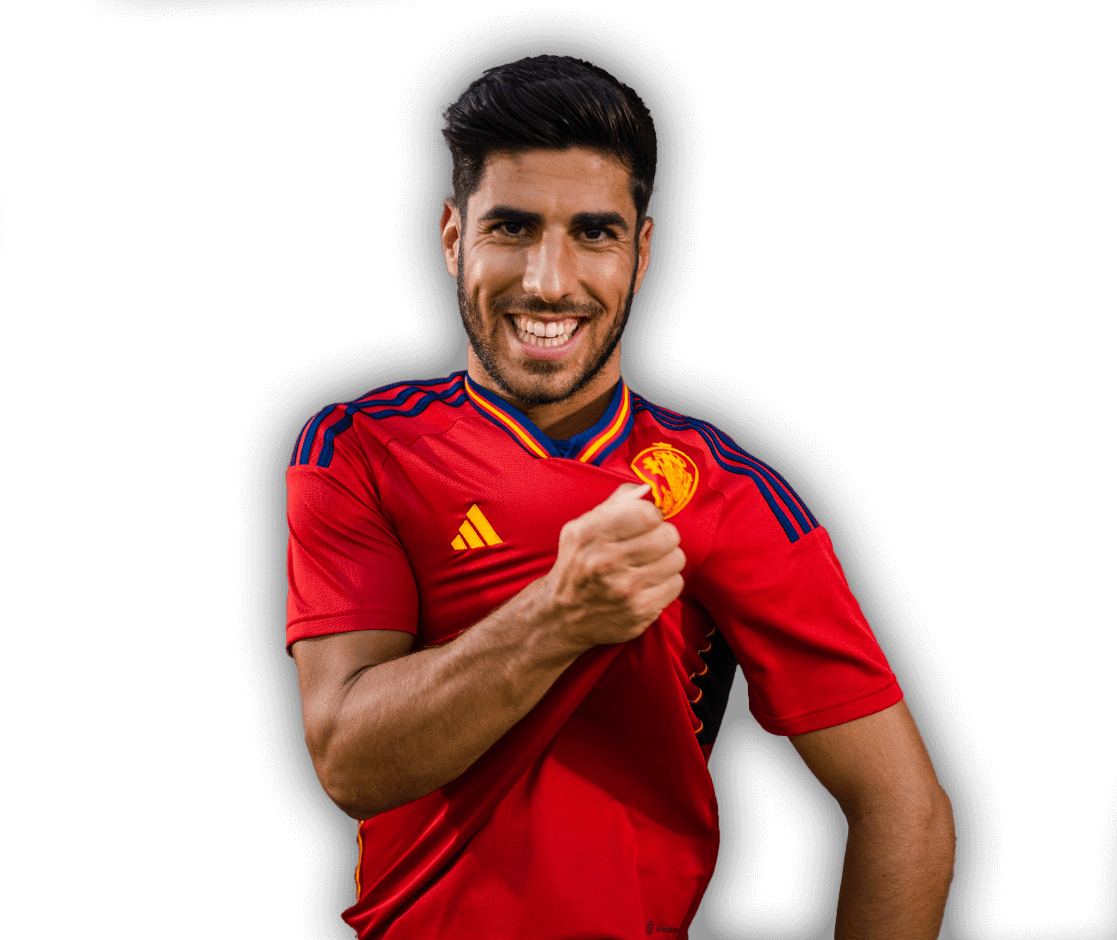 The boots of
Marco Asensio
One of the most prominent players today, Marco Asensio, is making people talk thanks to the new football boots he is wearing. Marco Asensio's football boots have that mix of touch and grip on the pitch, perfect for the game of the left-legged Real Madrid player. Marco Asensio's boots are no other than the adidas Predator Mutator 20.1
We find Marco Asensio currently defending the colors of the Real Madrid jersey, who after his long-lasting injury has finally returned and is back to the same level that the white fans used to see and enjoy on the field. Speed, touch and the curvy centers that drive defenders crazy, are Asensio's hallmarks. There are no better boots to accompany those impossible ball effects than the "predator element", to give each shot, pass or center of the Majorcan even more class.
The Real Madrid winger chooses the low version of the adidas Predator football boots, a more personalized fit than the laceless version and closer to a heavily armed speed boot than other versions.
The upper is manufactured entirely in Primeknit and is completed with the famous predator element, which are all the rubber inserts that we see on the front of the boot. This new element goes back to the origins of the silo, and gives these boots the best ball grip on the market.
Regarding the outsole, despite having semi-conical studs, it gives one of the best grips to this date. An improved grip by having a modular outsole, which allows to improve both traction in lateral movements, as well as the overall fit of the boot to the foot. A true masterpiece.
And these are the Marco Asensio football boots, incredible boots that go back to the origins of Predator. The choice of the white winger is perfect for his game, a light, fast boot, with a primeknit adjustment and with the perfect reinforcement for hits, shots and centers, giving him all the best for the Real Madrid player.